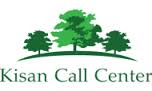 The Government of India started Kisan Call Center in India. India is one of the leading agricultural countries in the world. The Kisan Call Centre scheme has been working since 21.1.04. The Knowledge Management System is a software tool which has been developed by the Telecommunications Consultants India Ltd. (TCIL) a Government of India enterprise.
Kisan Toll Free Number:
1800-180-1551… Read more...