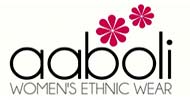 Aaboli.com is one of the popular online shopping website in India. Aaboli.com is Launched in 2014 in Bangalore by Champions Group, Aaboli focuses on meeting the exclusive needs of the modern woman. Aaboli's collection is inspired from the same subject that it's intended for; the confident and discerning 21st century woman, who loves to make her own decisions be it her career, suitors or fashion wardrobe.
Aaboli.com Customer Care Number:
+91-50-4903-4547
Aaboli.com Customer Care Support Email-id:
Aaboli.com Head Office Address:
L32, 4th Floor, 2nd A Main Road,
HSR Layout 6th Sector, Outer Ring Road, Agara,
Bangalore – 560034,
Karnataka, India.
phone: 080-49034547