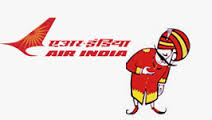 Air India is a venture which his owned by Air India Limited (AIL) and Air India is a Government of India enterprise. Air India is providing Airline services from India to various parts of country i.e. Delhi, Vadodara, Mumbai, Ahmedabad, Kolkata, Pune, Chennai, Kochi, Patna etc.
Air India Toll Free Number:
1800-180-1407
Air India Customer Care Number:
011-24624074
011-24624075
Air India Fax Number:
011-24694171
Air India Customer Care Email-id:
Timing: 09:30am to 05:30pm. Mon to Sat.