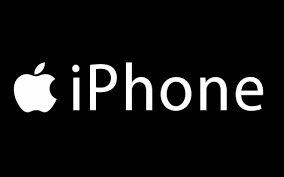 Apple iPhone is a world popular smartphones in the current technology and it is an American international organization. It established at in 1976 in American.
Apple is provides products like iphones and mac books (Desktop and laptops) and OS X Os, Apple ipads, ipods in India and Ipad Model's are Ipad Mini 3, Ipad Air 2. Iphone Model's are 3, 3g, 4, 4s, 5, 5c, 5s, 6, and 6 Plus.Mac's Models are MacBook Air, MacBook Pro, iMac, iMac with Retina 5K display, Mac Pro, Mac mini, OS X Yosemite. Ipod Model's are Shuffle, Nano, Touch.
Apple iPhone Toll Free Number: 
1800-4250-744
1800-425-4646
Apple iPhone Customer Care Number: 
080-2574-4646 
Note:-  Provide service from Monday to Friday between 9:00am to 9:00pm and Saturday limited time 10:00am to 6:00pm in India.
Apple iPhone Email-id: [email protected]
Apple iPhone Corporate Office Address: 
19th Floor, Concorde Tower C,
UB City, No.24,
Vittal Mallya Road,
Bangalore 560001, India.
CIN: U30007KA1996PTC019630
Telephone: 91 80 4045 5150 Fax: 91 80 4045 5197
Apple iPhone Customer Care Number State Wise: 
| | |
| --- | --- |
| City | Contact Number |
| Delhi | 91 11 41123123 |
| Gurgaon | 91 124 4046437, 4046438, 981836959 |
| Noida  | 91 120 4143333 |
| Faridabad | 91 22 61406363, 129 4280400 |
| Chennai | 91 44-43930318 / 19 |
| Hyderabad | 91 40 66415711 / 12 |
| Mumbai | 91 22 43474001 / 04 |
| Ahmedabad  | +91-79-26840024 / 25 / 26 |
| Kolkata | 9831639765 |
Apple iPhone Service Center State Wise: 
City

Address

Delhi

Shop No. 238 Dlf Promenade Mall, Vasant Kunj

Apple Service Centre – Greater Kailash 2, New Delhi
Name : 4genius Minds
Address : K-1/17, Chittaranjan Park, Ground Floor, Greater Kailash 2.
City : New Delhi
Area Name : Greater Kailash 2.
Phone Number : 011 46566940
Email-id : [email protected]

Apple Service Centre – Green Park Extension Market, New Delhi                                             Name : Anything Mac (p) Ltd
Address : S-2, Uphaar Complex, Green Park Extension Market.
City : New Delhi
Area Name : Green Park Extension Market.
Phone Number : 011 46476600
Email-id : [email protected]

Apple Service Centre – Janakpuri, New Delhi                                                                                    Name : Esteem Technologies
Address : 104, 2nd Floor, Westend Mall, Janakpuri, District Centre.
City : New Delhi
Area Name : Janakpuri.
Phone Number : 011 42430019/20
Email-id : [email protected]

Apple Service Centre – Kalkaji, New Delhi                                                                                              Name : Rsg Solutions Pvt Ltd
Address : K-1/53, C.R Park Main Road, Kalkaji.
City : New Delhi
Area Name : Kalkaji.
Phone Number : 9310133556
Email-id : [email protected]

Apple Service Centre – Khel Gaon Marg, New Delhi                                                                     Name : Iworld Business Solutions Pvt Ltd
Address : Cg-01, Ansal Plaza, Khel Gaon Marg.
City : New Delhi
Area Name : Khel Gaon Marg.
Phone Number : 011 46500426
Email-id : [email protected]

Apple Service Centre – Lajpat Nagar, New Delhi                                                                              Name : Mac Clinic Media Solutions Pvt Ltd
Address : A-57B, 2nd Floor, Lajpat Nagar-ii.
City : New Delhi
Area Name : Lajpat Nagar.
Phone Number : 011 41725555
Email-id : [email protected]

Apple Service Centre – Malviya Nagar, New Delhi                                                                        Name : Unicorn Infosolutions Pvt. Ltd
Address : First Floor, B/9, Shivalik, Malviya Nagar.
City : New Delhi
Area Name : Malviya Nagar.
Phone Number : 011 40661607/608
Email-id : [email protected]

Apple Service Centre – Naraina, New Delhi                                                                                            Name : U.c. Infosystems Pvt Ltd
Address : 104, 1 Community Centre, Naraina, Phase I, .
City : New Delhi
Area Name : Naraina.
Phone Number : 011 46441111
Email-id : [email protected]

Apple Service Centre – Nehru Place, New Delhi                                                                                    Name : Neoteric Infomatique Limited
Address : 201, Ashok Bhawan, 93, Nehru Place.
City : New Delhi
Area Name : Nehru Place.
Phone Number : 011 41005851
Email-id : [email protected]

Gurgaon

36-37,Ii Floor, MGF Metropolitan Mall, M.G. Road,122002

Noida 

Imagine, J-54, Sector-18, Atta Mkt, Opp. Great India Place 201301 – Noida.

Faridabad

Croma, Crown Interiorz Mall, Main Mathura Road National Highway 2

Chennai

Istore By Reliance Digital, No. 89, DR. RK SALAI, Mylapore 600004

Apple Service Centre – Anna Nagar, Chennai
Name : Resq Limited
Address : Ab 12, iind Avenue, Anna Nagar.
City : Chennai
Area Name : Anna Nagar.
Phone Number : 044 42693516
Email-id : [email protected]

Apple Service Centre – Kilpauk, Chennai

Name : F1 Info Solutions & Services Pvt Ltd
Address : 18/1, Vasu Street, Behind Ega Theatre, Kilpauk.
City : Chennai
Area Name : Kilpauk.
Phone Number : 044 64545534
Email-id : [email protected]

Apple Service Centre – Nelson Manickam Road, Chennai                                                                 Name : Ample Technologies Pvt Ltd
Address : 101A 1st Floor, Ampa Skywalk 1, Nelson Manickam Road.
City : Chennai
Area Name : Nelson Manickam Road.
Email-id : [email protected]

Apple Service Centre – Teynampet, Chennai                                                                                       Name : Datalogics India Pvt Ltd
Address : 54, K B Dasan Road, 2nd Floor, Siet College Avenue, Teynampet.
City : Chennai
Area Name : Teynampet.
Phone Number : 044 24321683
Email-id : [email protected]

Apple Service Centre – Thiruvanmayur, Chennai                                                                          Name : Ample Technologies Pvt Ltd
Address : 3, 1st Street, Sivagamipuram, Thiruvanmayur.
City : Chennai
Area Name : Thiruvanmayur.
Email-id : [email protected]

Hyderabad

Shop # 1, Ground Floor, Ashoka Metropolitan Mall Road No. 1, Banjara Hills, 500034

Mumbai

Istore By Reliance Digital, Shop No. S 12b, Second Floor, High Street Phoenix, 400013 – Mumbai

Apple Service Centre – Vashi, Navi Mumbai
Name : Resq Limited
Address : 39/4, 2nd Floor, Maithili Signet, Sector-30, Vashi.
City : Navi Mumbai
Area Name : Vashi.
Phone Number : 022 44722222
Email-id : [email protected]

Apple Service Centre – Vashi, Navi Mumbai                                                                                          Name : Maple Digital Technology Int. Pvt Ltd
Address : G189, Gf, Haware'S Fantasia Biz Park, Plot-47, Sector 30 A, Vashi.
City : Navi Mumbai
Area Name : Vashi.
Phone Number : 022 27812474
Email-id : [email protected]

Ahmedabad 

Ashtech Infotech Pvt Ltd (IPod ASP Only) Ground Floor, Infotech Centre, B/H Gurudwara, S. G. Highway, Thaltej, Ahmedabad 380059

Chandigarh

Sequre Enterprise Pvt Ltd (IPod, Portable And Desktop ASP) SCF 180, Sector 7, Chandigarh 160019

 

Keystone Applied Technologies (IPod, Portable And Desktop ASP), #308, 3rd Floor, Nizmar Centre, Dr.Athmaram, Borkar Road, Panjim, Goa 403001

Kolkata

HCL Infinite Limited (IPod ASP Only), 37, Shakespeare Sarani, Near Kalamandir, Kolkata 17

Bangalore

Apple Technologies (P) Ltd (IPod, Portable And Desktop ASP), 210 The Forum, 21 Hosur Road, Bangalore 560029

Pondicherry

Auro Enterprises (IPod, Portable And Desktop ASP), No.158, Kamraj Salai, First Floor, Brindavana