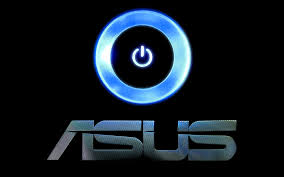 Asus is one of the leading based on Taiwan, computer and hardware electronic company founded in 1989. Asus headquarter is in Beitou District, Taipai, Taiwan. Its provides products Asus mobiles, tablets, desktops, PC Components, Notebook PCs & Desktop Computers and other more gadgets. ASUS computers which includes ASUS AIO All-in-one PC, EeeTop, CG Series, CM Series, CS Series, CP Series, Bamboo Series etc.
Asus Laptop Toll Free Number: 
1800-209-0365
Note: Asus provide service from Monday to Saturday between 9am-6pm in India.
Asus laptops India Inquiry Number:
Eastern India: 033-30285719.
Western India: 022-61598612.
Northern India: 011-46508998.
South India: 080-25591892.
Asus Laptops Email-id:
East: [email protected].
West: [email protected].
North: [email protected].
South: [email protected].
Asus Laptop Service Center In India:
Mumbai: 4C Gundecha Onclave,
Kherani Road, Sakinaka,
Andheri East, Mumbai – 400072, India.
Kolkata: 19, R.N. Mukherjee Road,Eastern Building,
Ground Floor,Kolkata-700 001.
Phone: 40011604/5/6
Delhi: Flat No:404/405,
4th Floor, 86 Padma Palace,
Nehru Place, New Delhi – 110019.
Bangalore: 3rd Floor, Kambi Complex,
1105 OTC Road, Near SP Road,
Corporation Circle, Nagarathpet,
Bangalore – 560002.
Asus India Head Office Address:
Asus Technology pvt. ltd., Office no. 4C, Place:- Gundecha Enclave, Close to:- Kherani Road, Near BY:- Sakinaka Police Chowki, Location:- Sakinaka,Andheri (E), City:- Mumbai, Pin Code:-400072  Telephone NO.:- 022-67668800, FAX NO.:- 022-67668856