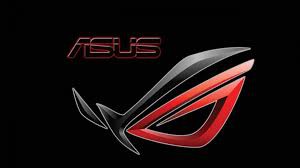 Asus is one of the leading based on Taiwan, it provides mobile, smartphones and tablets. Assus has Zenfone 4, Zenfone 5 and Zenfone 6. Asus headquarter is in Beitou District, Taipai, Taiwan. Its provides products Asus mobiles, tablets, desktops, PC Components, Notebook PCs & Desktop Computers and other more gadgets. Its provides different models in tablets such as Fonepad 7, Fonepad 8, Google Nexus 7 and More. Its coming devices are Asus Zenfone 2, Asus Zenfone Zoom, Asus PadFone Infinity 2, Asus Padfone Infinity, Asus PadFone 2.
Asus Mobile Toll Free Number: 1800-209-0365
Asus Mobile Head Office:
402, 4th Floor, Supreme Chambers,
Veera Desai Road, Andheri West,
Mumbai – 400058
Contact Number- +(91)-22-61598600, 61598700, 61598612, 61598614
Asus Mobiles Service Center in India City wise:
Ahmedabad: F-17,19-24, Maruti Center,
Ahmedabad, Phone- 079-27430098
Bilaspur: Mohan Niwas,Nr Ratan Hotel,Link Road,
Bilaspur,Chhastisgarh, Phone – 07752-429519
Delhi: F1 Infosolutions & Services Pvt Ltd
201, Ashok Bhavan, Building No-93, Nehru Place, New Delhi- (8.4km)
Rashi Peripherals P Ltd.604-605A,Skylark Building,
60 Nehru Place, New Delhi- 110019, Phone-011-46609900
Bathinda: Regenersis India Limited
Macrotech Computer,F-77,Backside Hotel Gulfam,opp to thukral hospital, Civil Lines, Bathinda.
Phone No- 0164 – 5008751
Mumbai: F1 Info Solutions & Services Private Limited
15 sakshi bunglow,Pushkaraj Hou soc,Dr.bhabha NGR,Nr.Nashik Hospital,Nashik, Maharashtra. Phone No- 253 – 6568503
Rashi Peripherals P Ltd, 221,Gambhir Industrial Area,
Goregaon, Mumbai, Phone – 022- 40431605
Bhopal: 90 1st Rachana Nagar,Bhopal (MP)
Phone – 0755 – 4046148
Chennai: Digicomp Complete Solutions Ltd
46-16-49/1, Danavaipet, Rajahmundry-533103, East Godavari, Andhra Pradesh
Contact No- 0883 2443314
Karnataka: F1 Infosolutions & Services Pvt Ltd
Plot No 26, Street No 1 Ground Floor Padmavthi Plaza Sindhi Colony Sp Road Begumpet Secandrabad
Contact No- 40 66178293
Uttar Pradesh: Regenersis India Limited
Famous Computers,Shop No. 01, 10,11, 2nd Floor Novelty Plaza ,Near Old Bus Stand Civil Lines Bareilly Contact No- 0581 – 325380
90 1st Rachana Nagar,Bhopal (MP)
Phone – 0755 – 4046148
Jaipur: B-22, 22Godam,Jaipur
Phone-0141-2219174
Tamil Nadu: Compuage Infocom Ltd
Old no. 121,New No.4, Seven street, Tatabad,Coimbatore-641012
Contact No- 0422-6572160
Bangalore: Rashi Pheri.P Ltd,402-403,Pride Hulkul,
Lalabagh Road,Bangalore, Phone-0836-2213777