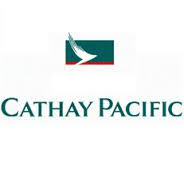 Cathay Pacific is a Hong Kong airline. It headquartered in Hong Kong. Cathay Pacific Airways Limited provides better services to its customers. Hong Kong International Airport is the main hub of Cathay Pacific Airways.
Cathay Pacific Toll Free Number:
1800-209-1616 (For Reservations)
1800-212-1616 (For Reservations)
Cathay Pacific Customer Care Number:
+91(22)-66-57-2222
Calling Time: 09:30am to 05:30pm, Mon to Sat.
Cathay Pacific Customer Care Email-id: