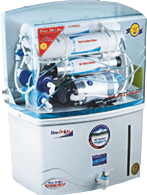 Dew Drops Water Purifiers is water purifiers retain essential natural minerals in water with mineral controller system. Dew Drops Technology is unique formulation approach for blending carbon and ion exchange materials for maximum contaminant reduction. Clean drinking water is the foundation of good health. Dew Drops water filters with high technology turn your ordinary tap water into clean, fresh-tasting drinking water.
Dew Drops Water Purifiers Customer Care Number: +91-97798-61000  
Dew Drops Water Purifiers Head Office Address:
211,  2nd Floor,  Syal Complex,
Above HDFC Bank,   Gill Road,
Ludhiana-141003 Punjab,
INDIA.