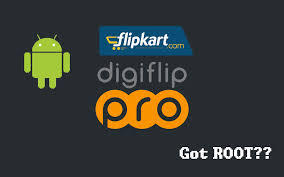 Digiflip mobiles or devices is a product of Flipkart compnay. Flipkart is a e-commerce website and it various categories including movies, music, games, mobiles, cameras, computers, healthcare and personal products, home appliances and electronics, stationery, perfumes, toys, apparels, shoes and more.
Digiflip provide different models in mobile phone such as Digiflip Pro XT 811, Digiflip Pro XT 801, Digiflip Pro ET 701, Digiflip Pro XT 712, Digiflip Pro XT 911, Digiflip Pro XT 901.
Digiflip Mobile Toll Free Number:
1800-208-9898
1800-102-3547
080-4940-0000
Digiflip Mobile Customer Care Email-id: [email protected]
Digiflip Mobile Service Center Address In India City Wise:
Bangalore: Service Center: Sai Srinivasa Technologies
Contact Name: Devi nath
Address: 105/282, 19th Main, 1st block Rajajinagar, Near Rajajinagar 1st block circle,
Opp to diacon Hospital, Bangalore-560010
Contact Number: 080-41712524 / 9379917009
Email ID: [email protected]ail.com
Service Center: Sri Sai Cells
Contact Name: Tarun
Address: No 1, 1st Floor, Double Road, Indiranagar 2nd stage, Bangalore-560038
Contact Number: 080-40915119 / 9845030833 / 07259226666
Email ID: [email protected]
Ahmedabad: Service Center: Abhinav Technologies
Contact Name: Manoj, Hunny
Address: SHOP NO-66, CHINUBHAI TOWER, NR.NEHRU BRIDGE CORNER,
ASHRAM ROAD, AHMEDABAD – 380009
Contact Number: 9726574288
Email ID: [email protected]
Service Center: Dugar Sales
Contact Name: Rajesh
Address: 6, UPPER LEVEL, CAMPUS CORNER-1, PRAHLADNAGAR, AHMEDABAD-380015
Contact Number: 7940097971
Email ID: [email protected]
Delhi: Service Center: Best Services
Contact name: Poonam
Address: shop no-g-1 & g-2 express arcade, plot no h-10 netaji subhash place pitam pura, New Delhi – 110049
Contact Number: 9311887080 / 9311227080
Email ID: [email protected]
Service Center: Ensure Support Services India Limited
Contact name: Jitendra
Address: E-48/4, 1ST FLOOR OKHLA PHASE -2, NEW DELHI – 20
Contact Number: 011-30675121
Email ID: [email protected]
Mumbai: Service Center: Bell N Tell Services
Contact name: Suresh
Address: Shop No.06, Padmavati Comm.Complex, Nr.Croma, Opp.Babashaed Ambedkae Ground, Old Dumping Rd, Mulund(w)-400080
Contact Number: 9773005002 / 9702559332
Email ID: [email protected]
Service Center: NEW TECH SOLUTION
Contact name: DHANANJAY
Address: 207, VARDHAMAN MARKET, OPP ANDHRA BANK, VASHI, NAVI MUMBAI – 400703
Contact Number: 022-41231928
Email ID: [email protected]
Service Center: Prodcon Tech Services Pvt. ltd
Contact name: Smitesh
Address: 3 Radhika Apt, Opp Vishal Hall, Andheri Kurla Road, Andheri(E) Mumbai-400069
Contact Number: 022-26825071 / 7738744422
Email ID: [email protected], [email protected]
Service Center: S.G.INFOTECH
Contact name: Arun
Address: Shop no.17, 1st floor, Thakkar shopping mall, S.v Road, Borivali – 400092
Contact Number: 9773262528 / 9820944091
Email ID: [email protected]
Kolkata: The S.D. COMMUNICATION 1/B,
Milan Park,
Near Dinbandhu Andrew College.
Garia,
Kolkata,
West Bengal- 700084
Mobile Hub
75/406,
D. H. Road,
Hindustan Park.
Kolkata,
West Bengal- 700034.