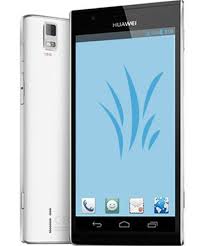 Huawei is a best Electronic Devices and Telecomminication Products company in all over world. It established in the year 1988 by Mr. Ren Zhengfei. Its is a manufacturer of smartphones, mobile phones and tablets. In India Huawei mobile and smartphone is now available on Flipkart.com, Snapdeal.com, Ebay.in, Amazon.in, Shopclues.com,  Paytm.com and many more e-commerce site. Its provide different models in mobile phone such as Ascend P7, Ascend G6 4G, Ascend Mate2 4G, Ascend P6, Ascend D2, Ascend P2, Ascend Mate, Ascend G740, Ascend G700, MediaPad X1 7.0, MediaPad 7 Vogue, Ascend Y530, Ascend Y600, Ascend W2, Ascend Y220, Ascend Y511, Ascend Y320, Ascend W1, Ascend P1, Ascend G350, Ascend G510, Ascend G610, Ascend G525, Ascend G600, Ascend G300, Ascend G526, Ascend D1 quad, Ascend Y300, Ascend Y200, Honor, Huawei Honor 3c and many more. Its provide different models in tablet suc as MediaPad X1 7.0, MediaPad M1 8.0, MediaPad10 Link+, MediaPad 7 Vogue,  MediaPad 7 Youth, MediaPad 10 FHD, MediaPad 10 Link, MediaPad 7 Lite, MediaPad 7 Youth2, TalkBand B1 and many more. In India upcoming new huawei mobile phone and smartphone such as Huawei Honor 7i, Huawei Honor 7, Huawei Honor 4A and Huawei Mediapad M2.
Huawei Mobile And Smartphone Toll Free Number:
1800-209-6555
Huawei Head Office Address In India:
Huawei Telecommunicaton(India) Co.Pvt.Ltd.
7th Floor,Tower 'A",Phase-1-Tech Park,Sohana Road,
Sector-49,Gurgaon,HAryana-122001
Off.Number-0124-4774700
Telefax Number:0124-4774863
Huawei Service Center Address In India:
Amritsar: Jasbir Telecom,Old Jail Road,Kichlu Chawk,
Amritsar-143001
Off.Number-0183-50198173
Gurgaon: 12th Floor, Tower C, Unitech Cyber Park, Sector-39, Gurgaon-122002, Haryana
Phone : +91-124-4183100
Fax: +91-124-4774863
Orrisa: Rajiv Mobile,V N Marg,
Infront Of Hero Honda Showroom,
Balasore-756001
Chandigarh: Plot No. C-127, 3rd Floor, Phase-8, SAS Nagar, Mohali, Punjab – 160055
Phone: +91-172-3980500
Aurangabad: Infinity Computer Service,
42,Smarth Sankool Mitra Nagar.
Opp.Subha Allomin,Aurangabad-431001
Off.Number: 0240-69538308
Jaipur: F-1, 6th Floor, Evershine Tower, Amrapali Circle, Vaishali Nagar, Jaipur-302021 – Rajasthan
Phone: +91-141-4084000
Ajmer: Nakoda Mobiles,Babu Mohalla,
Kesarganj,Ajmer-305001
Off.Number-09828051125
Chandigarh: AKS Telecom,SCO-1092,Sect.-22B,1st Floor,
Near TATA Croma,Chandigarh-160022
Contact Number-09888939314
Noida: Satyam Communication,J-34 Basement Sec-18,
Noida U.P-201301
Telphone No.–9136277221
Mathura: N.R.Computer Services
Shop No:137, Near Post Office,
Vikas Bazzar, Mathura-281001
Tel–9319791117
Mumbai:  9th Floor, Vishwaroop IT Park, Behind Raghuleela Mall, Near Vashi Railway Station, Vashi, Navi Mumbai
Phone: +91-22-39580808
Fax: +91-22-39162116
Pune : 5th Floor, Panchshil Tech Park, Plot No. 43/1 & 2 and 44/2, Viman Nagar (Lohegaon), Pune:- 411014, Maharashtra
Phone: +91-20-41080300
Ahmedabad: 3rd Floor,302,President Plaza, SG Highway, Thaltej Cross Roads, Ahmedabad-380054, Gujarat
Phone: +91-79-40270300
Bhopal: 2nd Floor, Jyoti Cine Plex Zone – 1, M.P Nagar, Bhopal – 462 011 – M.P
Phone: +91-755-4020200
Hyderabad: LULLA CENTER, 1st Floor, Opposite Andhra Bank, Plot No – 05, S.P. Road, Begumpeth, Hyderabad – 500016, Andhra Pradesh.
Phone: +91-40-40361800
Fax: +91-40-27764100
Bangalore: H M Eleganza, # 31,1st Floor, Museum Road, Bangalore-560001, Karnataka
Phone: +91-80-42945000
Fax: +91-80-42803443
Chennai : 2nd floor, Dowlath Tower, No. 59,61 &63, Taylors Road, Kilpauk, Chennai – 600010, Tamil Nadu
Phone: +91-44-43426600
Fax: +91-44-43426699
Cochin: 50/1107, 1st, 2nd & 3rd Floor, Manjooran Estate, Cheranallur Road, Edapally, Cochin – 682024, Kerala
Phone: +91-48-44487000
Fax: +91-48-44487111
Kolkata: DLF IT Park, 12th Floor, Tower – C, Premises No – 8, Block – AF, Major Arterial Road, New Town, Rajarhat, Kolkata – 700156
Phone: +91-33- 44012200
Fax: +91-33-44012209