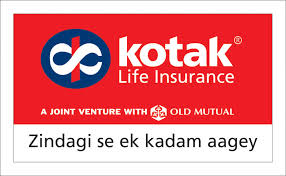 Kotak Life Insurance Company Limited is a successful joint venture between the Kotak Mahindra Bank Limited and Old Mutual Plc. Its provides number of Insurance such as children insurance, health insurance, retirement insurance, monthly income insurance, car insurance, investment insurance and many more.
Kotak Life Insurance Toll Free Number:
1800-209-8800
Timing: Call us 08:00am to 10:00pm, Mon To Sat.
Kotak Life Insurance NRI Customer Care Number:
+91-22-6605-7999
Kotak Life Insurance Customer Care Email-id:
Kotak Life Insurance Corporate Office Address:
Kotak Mahindra Old Mutual Life Insurance Ltd.
Regn. No.: 107,
CIN : U66030MH2000PLC128503
4th Floor, Vinay Bhavya Complex, 159 A, CST Road, Kalina, Santa Cruz (E), Mumbai – 400098
Tel : +91 22 6599 3626
Fax : +91 22 6672 6254
Kotak Life Insurance Branch Address In India City Wise:
City
Address
Contact
Ahmedabad
Flat No – 502-503,
Building – 5th floor, Rembrandt building,
Located at – C.G.Road,
Area – Ellisbridge
Landmark – Opp Associated petrol pump,
City – Ahmedabad
079-6631-5000
Bangalore
Site No. 2013
Building -2nd Floor, Hal II stage,
Located at – 100 Feet Road,
Area – Indira Nagar,
City – Bangalore
08- 4111-5552
08-4111-5541
08-4111-5543
08-4111-5545
Chennai
Flat No -101 and 102,
Building – 1st floor, Siva Sakunthalam, New No 41, Old no 17,
Located at – 16th Avenue,
Area – Ashok Nagar,
City – Chennai
044-4285-8494
Bhopal
Office No.3 & 4,
Building – Ranjeet Towers, First Floor,
Located at – Plot No. 8, M.P.Nagar Zone – II,
City –  Bhopal
0755-4010-251
0755-4010-252
0755-4010-253
Delhi
Office at – 8th Floor,
Building – Roots Tower,
Located at – Plot No. 7Laxmi Nagar,
Area – Vikas Marg,
City – New Delhi
011 4735-0801
Coimbatore
Office at -1st floor,
Building – Sri Abhirami Towers,
Located at – 43, B, Cowdy Brown Road,
Area – R. S. Puram,
City – Coimbatore
0422-4521-912
Hyderabad
Office at – Al Samad Complex,3-6-12 & 13, 3rd floor,
Located at -Liberty Road,
Landmark –  Opp. TTD Bhavan,
Area -Himayatnagar,
City – Hyderabad
040-6641-6080
Kolkata
Office at -1st Floor, 1, Shakespeare Sarani,
Located at – Air-conditioned Market,
City – Kolkata
033-4071-1046
Mumbai
Office at – Gr. Floor,
Building – Chintamani Plaza, Located at – Andheri Kurla road, Chakala,
Area -Andheri (E),
City – Mumbai
022-3005-1010
022-3005-1012