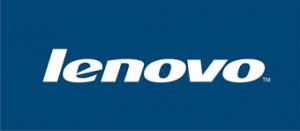 Lenovo is the one of the most computer/laptop and smartphone mobile manufacturer company in the world. Lenovo is a Information technology multinational company . It is a International Company for Manufacturing Desktops, Laptops, Netbooks, Tablets, Smartphones and other more accessories. In India Lenovo company Registered office located in Bangalore. Lenovo headquarter is in the China. Its deals various products like ThinkPad, ThinkCenter, ThinkServer,ThinVision Display's,ThinkStation, Ideapad,IdeaCentre,Smartphones,Tablet's,Smart Television's,Wearables and other more products. Its provides different models in smartphones such as A316i, A680, A859, Vibe, ZVibe, XS650, S930, VIBE Z, VIBE X, A850, A269i, A390, A706 and more.
Lenovo is best known for it's laptop and android smartphones. Lenovo build a huge customer relationship circle in india and provide them it's best services and support them with best customer support. 
Lenovo Toll Free Number: Lenovo laptop customer care, Lenovo mobile customer care.
1800-3000-9990
1800-3000-5366
1800-208-7555 (For Tablets)
Lenovo Customer Care Number: 
1860-180-3425
0120-242-7164
Lenovo Customer Care Email-id: [email protected]
Lenovo Mobiles Service Center In India:
| | | |
| --- | --- | --- |
| Service Center Name | Address | City |
| Ivel Technology | 102 A, S R Complex,Opp. C C M B,Habsiguda,Hyderabad-500007 | Hyderabad |
| S.N.K. IT solutions Pvt Ltd | Flat No.204, First Floor, K.M.Towers,Opp: Timpany School Main Gate & Chandu Mithai,CBM Compound, Visakhapatnam-530003 | Vishakhapatnam |
| DBA Technologies | 28-19-32, Janda street, Arundelpet, Vijayawada – 520 002 | Vijaywada |
| Graphic Line | Kaushalya Estate, 1st Floor, Shop No.106, Dakbunglow Road, Patna -800001 | Patna |
| Computer Services | Nai Sarai ,Near S.B.I ,Distt.Nalanda,Biharshariff(Bihar)-803101 | Biharshariff |
| Global services of India | Near GBM college, B.N.Jha Road, Gaya – 823 001 | Gaya |
| Silicon Valley | Chanakya Place, Ramadayalu nagar, Muzaffarpur, Bihar – 842002 | Muzaffarpur |
| Silicon computer services | Shanti Ranjit complex, bhatta, Kalibari Chowk, Chitrbani road, Purnea – 854301 | Purnea |
| R.R.Computers | Deshbandhu Road,Near SBI Town Branch,Purulia-723101 | Purulia |
| Vinayak Computer | Zafar Market , Hospital Road,Near sadhu medical hall,Siwan-841226 | Siwan |
| HCL – Chandigarh | HCL Infosystems Ltd, SCO : 66-67 ,2nd Floor, Sector-17A , Chandigarh-160017 | Chandigarh |
| IT care | Phool chowk , way to Nayapara , Road in Front of Dr. Dinesh Mishra , Anuvrat Plaza, 2nd floor, Shop No. C2, Raipur, Chhattisgarh | Raipur |
| Bix Computers | 306,Aarohi Complex,Near Vijay Char Rasta,University Road,Navrangpura,Ahmedabad-380009 | Ahmedabad |
| PC point | 104, Centre point, Civil crossing ring road, Surat – 395 002 | Surat |
| Suraj Infotech Pvt. Ltd | 2nd floor, Surya complex, Nr.B.K.Theatre, S.T.workshop road, Mehsana | Mehsana |
| Mtek Hardware Private Limited | F-1/207, Kashivishveshwar township,Tower no.4/A,opp.Khusbu Corner,Jetalpur Road,Vadodara- 390015 | Vadodara |
| Comp -U-Serve | 217/218, Sai Darshan Complex, Opp. G.I.D.C. Office, Telephone Exchange Road, ,GIDC Char Rasta, Vapi | Vapi |
| Anil Services | 33,Silver Chamber,Tagore Road,Rajkot-360002 | Rajkot |
| N.J Enterprises | Shop no -24, Deep Mandir complex,Vanzari chowk, Junagadh | Junagadh |
| HCL – Gurgaon | G-02, Ground Floor, Parsvnath Arcadia, Sector – 14, Gurgaon. | Gurgaon |
| Biomedica Health Care | 111, Cabin No 6, 1st Floor, Sanjeevani Blood Bank, Railway Road, Ambala – 133001 | Ambala Cantt |
| Shri Hari computer solutions | 866/22, Nr. Bajrang Bhawan Mandir, Delhi Road, Rohtak- 124001 | Rohtak |
| E-Solutions | 11 NarayanComplex,Railway Road ,Sonipat-131001 | Sonipat |
| Netcomp Services | 6/7,near Govt P.G College ,NH-21,Manali Road Bilaspur-(H.P)174001 | Bilaspur |
| Maa Bagula computer care | Nr.Tehsil Chowk, Nadaun dist, Hamirpur, Himachal Pradesh – | Nadaun |
| Computer Paradise | Ground floor, Leela Bhawan, Khalin, Shimla , H.P. – 171 002 | Shimla |
| Himachal Infotech | Near Govt.College,Nangal Road,UNA-174303 | Una |
| Aaryan Computers | 92/A, Near Gole Market, Gandhinagar, Jammu(Tawi) – 180 004 | Jammu |
| The connection | Le Desire Complex, Shop No.5, Ground Floor, Circular road, Opp- Hari Om Tower, Ranchi – 834001 | Ranchi |
| Yash Infotech | Shop no.2.5.6 Rankaraj Complex,Zila school Road,Daltanganj,Palamu,Jharkhand-822101 | Daltanganj |
| Servochhaya Computers | Vishwakarma complex,Bank More,Katras Road,Near Vikash Nagar,Chhat Talab,Dhanbad-826001 | Dhanbad |
| IT Services | SG-B Sahara India Building, New Kali Mati Road, Sakchi, Jamshedpur -1 | Jamshedpur |
| HCL Bangalore | HCL Infosystems Limited, Mezzanine Floor, Vidyadeep Building, 128/1, Ulsoor Road, Bangalore 560042., | Bangalore |
| Vishvani Services | 9-12-629,Halmandge complex,B.V.B College road ,Bidar-585403 | Bidar |
| Computech Computer Solution | Renuka Complex ,Manjunath Colony,Bhagynagar ,Koppal-583231 | Koppal |
| Computracks services | # 16-1-29/6, Shree Arcade, Bendorwell, Kankanady, Mangalore-575 002 | Mangalore |
| Prime Computer Solutions | Block no.2,Opp.Shiva Lodge,Chikodi Road ,Nipani-591237 | Nipani |
| Millennium Infotech | Prerana, 5th Cross, Venkatesh Nagar, ANK Road, Shivamogga – 577 201 | Shivamoga |
| Smart Technologies | No.53/3319,Manepparambil House,Thoundayil Road, Panampilly Nagar Kochi-682036 | Cochin |
| Tech Mate enterprises | Plot no.75,M.p Nagar,Zone -II,Bhopal | Bhopal |
| Computer world services | 26,C.S Complex,Opp.Stedium Chhindwara-480001 | Chhindwara |
| Adtek Computers | 203, Blue Diamond,17-18, Diamond colony,Indore | Indore |
| Avon Business | G-34, Jayanti complex, Marhatal, Jabalpur | Jabalpur |
| Computer Care | S/8, A block, First floor, Shilpi Plaza, Rewa, 486 001 | Rewa |
| Venus computers | singhai building,10-civil lines,sagar | Sagar |
| Amber Computers | 25/2,Vikram Marg,Behind S.S Hospital,Freeganj,Ujjain(M.P) | Ujjain |
| Globel Computer services | Shop No.7A, Vanarai housing society building, Tambdi mati, St.Inez, Panaji, Goa, 403002 | Panaji |
| HCL – Mumbai | HCL Tower, Plot No. 360, Marol Military Road, Marol, Andheri (E), Mumbai – 59, Landmark: Nr. Richard Garrage. | Mumbai |
| Jayshree Enterprises | 2207,Geeta Bhawan,Tapkir Lane,Ahmednagar-414001 | Ahmednagar |
| S.S.Marketing & Services | 56-B, Shelottam Apts, Opp Sant Eknath Rang Mandir, Osmanpura, Aurangabad 431005 | Aurangabad |
| Innovation Computers | Basement, Impression Plaza, Congress Nagar Square, Dhantoli, Nagpur 440012 | Nagpur |
| Nilvik Traders | 101/102/103, Prasanna Arcade, Near Mazda Hotel, Old Mumbai Agra Road, Trimbak Naka,               Nashik 422001 | Nashik |
| Fourtech computers | 14,Shivaji Nagar,Near Hotel Pride behind LIC Building,Pune-411005 | Pune |
| HCL – Delhi | HCL Infosystems Ltd, 204 , 2nd Floor,Guru Amardas Bhawan,Building No:78,Nehru Place, New Delhi-110019 | Delhi |
| ECI Services | G.S.Road, Ganeshguri bus stand, Guwahati, Assam – 781 006 | Guwahati |
| Pukei Enterprises | New Checkon Bazar ,Imphal East,Manipur-795001 | Imphal |
| café de Net | Tanish plaza,2nd floor,OPP.Holy cross School , Sonai Road , Silchar | Silchar |
| Galaxy Services | Plot no – 233/A,Sahid Nagar, Behind of Sahind Nagar SBI Branch, Bhubaneswar – 751007 | Bhubaneshwar |
| Altek Solutions | Gandhi nagar ,main road, Berhampore-Orissa-760001 | Berhampore |
| Micro Computers | Bhadrak high school chhak, Bhadrak, Orissa | Bhadrak |
| Ganesh Infosys | At/P.o:Jagannath para ,Nr. Old Govt Girls High School ,Bolangir-767001 | Bolangir |
| Nitin Computers | C/O- Seth Chaturbhuj Nursing Home, Mumbai-Pune Road, Dehu Road, Pune-412101 | Pune |
| Logic Computers | 5, Guru Amardass Market, Prem Palace, Garha Road, Jalandhar – 144 022 | Jalandhar |
| Punjab Computers & Networking Solutions | S.C.F.45,Basement,Kabir market ,opp.guru nanak dev university.,Amritsar | Amritsar |
| Singh Infosystems | Shop no.10,First Floor,A.C market,The Mall,Bathinda-151001 | Bhatinda |
| Image Services | AX – 17, Model Town Extn. Main Market Opposite Andhra Bank, Ludhiana 141001 | Ludhiana |
| Care Zone | Sethia Bhwan, Opp Himat Jai Motors, Jolore Gate, Jaipur | Jodhpur |
| HCL – Jaipur | HCL Infosystems Ltd, 102 City Centre, Sansar Chand Road, 1st Floor Jaipur, Rajasthan-302001 | Jaipur |
| Madhuban Electronics | 275, Shopping centre, Kota, Rajasthan -362 254 | Kota |
| Real Tech IT Solutions | U-41, Azad Nagar pur Road, Bhilwara, Rajasthan – 311001 | Bhilwara |
| Gomti Computer & peripherals | Sheetla Chouraha,Transport Area,Hinhaun-322230 | Hindaun |
| New Computer Care | Shiv Complex,First Floor,Near Goda Modh,Station Road Jhunjhunu | Jhunjhunu |
| Shree Ninja Electronics | Nohra NO.56,Opp.Haryana Bhawan,Lakkar Mandi Road,Sri Ganganagar-335001 | Sri Ganganagar |
| Rama Telecom | 50-A, Bhupalpura, Nr. J.K. Hospital Udaipur | Udaipur |
| Nutan Ganpati Computers | Khed Road,Industrial Area,Balotra-344022 | Balotra |
| HCL – Chennai | HCL Touch,ground floor,Habeeb towers,no.196(old no.756),vasan avenue,Anna salai,chennai-600002 | Chennai |
| Aspex Technologies | 436 -H, Avinashi Road, Opp.Shanti theatre ,Peelamedu, Coimbatore-4 | Coimbatore |
| KRG Systems | No.156,Kamarajar Salai,Brindavanam,Pandicherry-605013 | Pondicherry |
| Vasavi Computer Academy | #10, First floor, Mundy street, Vellore – 632 004 | Vellore |
| Kushagra Commications | Near.Raj Marriage Home,Hari Darshan Nagar,Mainpuri-205001 | Mainpuri |
| Famous Computers | Shop no.09 10 ,Second Floor,Novelty Plaza,Civil Lines,Bareilly | Bareilly |
| HCL – Lucknow | B24-2,Level-2,Tej Kumar Plaza, 1 Trilokinath Road, Lucknow – 226001 | Lucknow |
| Sachi Computers | 11/5, Tashkent Marg, Civil Lines, Allahabad – 221006 | Allahabad |
| HCL – Noida | C-60, Sector-2, 2nd Floor, Noida, UP.201301 | NOIDA |
| Turbo Mechanical services | G – 13, Raman Tower, Sanjay Palace – Agra | Agra |
| Pulkit Computer services | LIG – 17, ADA Colony, Ramghat Road, Aligarh – 202 001 | Aligarh |
| Sri Krishna Infosystems | Baba Complex,New Market Narauli ,Azamgarh.276001 | Azamgarh |
| Kumar Computer Shoppe | 57-A,Beside Allahabad U.P ,Gramin Bank Near Hospital Chauraha Civil Lines Road. | Bahraich |
| SCL Infotech Systems | Ground floor, Compu House,324,Krishna Nagar,Bulandshahr-203001(U.P) | Bulandshahr |
| Agrawal Computers | Shahi Market, Cinema Road, Gorakhpur- 273 001 | Gorakhpur |
| Check In Computers | 322-Ashra Tola ,Mittal Bhavan ,Hardoi-241001 | Hardoi |
| SCL Computers | 16,D.R.B Complex,Agra Road,Hathras-204101 | Hathras |
| Advance Technology Sales & Services | Jagat Complex ,Jaycees Crossing,Jaunpur-222002 | Jaunpur |
| Dayal Computers | Ghosiana Road ,Kapoorthala,Lakhimpur Kheri- | Lakhimpur Kheri |
| Shri Shyam Computers | 105,1st Floor,DD Plaza,Sonkh Adda,Mathura-281001 | Mathura |
| N.N.Enterprises | 22, Madhubani commercial complex, Kanth road, Moradabad – 244 001 | Moradabad |
| Softex Hardwares | Moh.Than Singh,Near UMV College ,Pilibhit-262001 | Pilibhit |
| Digital world | Civil Lines,Opp.Election Office ,Shahjahanpur-242001 | Shahjahanpur |
| Excellent Computer services | Sanwale Prasad Road, Tundla, Firozabad district, U.P. – 283 204 | Tundla |
| Frontline services | Near N.C.C. quarter, Bhotia Paraw, Haldwani, Nainital district, Uttaranchal – 263 139 | Haldwani |
| Priya Technologies | First Floor,Johar Complex,Tilak Road,Rishikesh,U.K. PH:0135-6510716,9927686216. | Rishikesh |
| HCL – Kolkata | 20H, Park Street, Ground Floor, Kolkata – 700016 | Kolkata |
| I.T Infrastructure | Kothabari,P.O Jhaljhalia | Malda |
| Global IT Net | Aligunje, Near Dak Sramik Bhawan, Paschim Medinipore, Pin – 721101, | Midnapur |
| Joy Enterprise | 19,Mukherjee Para Lane ,Serampore,Hooghly | Serampore |
| Appu's Mobile Care, | Chowdhury Mini Market, Bidhan Road , Siliguri-734001 | Siliguri |
| | | |
| --- | --- | --- |
| Lenovo Mobile Service Center | Ivel Technologies C/o HCL Care, 8-3-272 & 292/1/101 , Flat No. 101, Geetha Grandeur Appartments, Yousufguda Basthi, Hyderabad, Andhra Pradesh – 500045 | 500045 |
| Lenovo Mobile Service Center | S.N.K.  IT solutions Pvt Ltd C/o HCL Care, Flat No.204, First Floor, K.M.Towers,Opp: Timpany School Main Gate & Chandu Mithai,Cbm Compound, Visakhapatnam, Andhra Pradesh – 530003 | 530003 |
| Lenovo Mobile Service Center | DBA Technologies C/o HCL Care, 28-19-32, Janda Street, Arundelpet, Vijayawada, Andhra Pradesh -520002 | 520002 |
| Lenovo Mobile Service Center | Graphic Line C/o HCL Care, Kaushalya Estate, 1St Floor, Shop No.106, Dakbunglow Road, Patna, Bihar – 800001 | 800001 |
| Lenovo Mobile Service Center | Computer Services C/o HCL Care, Nai Sarai ,Near S.B.I ,Distt.Nalanda,Biharshariff (Bihar) – 803101 | 803101 |
| Lenovo Mobile Service Center | Global services of India C/o HCL Care, Near Gbm College, B.N.Jha Road, Gaya, Bihar – 823001 | 823001 |
| Lenovo Mobile Service Center | Silicon computer services C/o HCL Care, Shanti Ranjit Complex, Bhatta, Kalibari Chowk, Chitrbani Road, Purnea, Bihar – 854301 | 854301 |
| Lenovo Mobile Service Center | Vinayak Computer C/o HCL Care, Zafar Market , Hospital Road,Near Sadhu Medical Hall,Siwan, Bihar – 841226 | 841226 |
| Lenovo Mobile Service Center | HCL – Chandigarh, Hcl Infosystems Ltd, Sco : 66-67 ,2Nd Floor, Sector-17A , Chandigarh | 160017 |
| Lenovo Mobile Service Center | IT care C/o HCL Care,   Phool Chowk , Way To Nayapara ,  Road In Front Of Dr. Dinesh Mishra , Anuvrat Plaza,  2Nd Floor, Shop No. C2, Raipur, Chhattisgarh – 492001 | 492001 |
| Lenovo Mobile Service Center | PC point C/o HCL Care, 104, Centre Point, Civil Crossing Ring Road, Surat, Gujarat – 395002 | 395002 |
| Lenovo Mobile Service Center | Mtek Hardware Private Limited C/o HCL Care, F-1/207, Kashivishveshwar Township,Tower No.4/A,Opp.Khusbu Corner,Jetalpur Road,Vadodara, Gujarat – 390015 | 390015 |
| Lenovo Mobile Service Center | Anil Services C/o HCL Care, 33,Silver Chamber,Tagore Road,Rajkot, Gujarat – 36002 | 360002 |
| Lenovo Mobile Service Center | N.J Enterprises C/o HCL Care, Shop No -24, Deep Mandir Complex,Vanzari Chowk,Junagadh, Gujarat – 362001 | 362001 |
| Lenovo Mobile Service Center | HCL – Gurgaon , G-02, Ground Floor, Parsvnath Arcadia, Sector – 14, Gurgaon, Haryana – 122001 | 122001 |
| Lenovo Mobile Service Center | Biomedica Health Care C/o HCL Care, 111, Cabin No 6, 1St Floor, Sanjeevani Blood Bank, Railway Road, Ambala, Haryana – 133001 | 133001 |
| Lenovo Mobile Service Center | Shri Hari computer solutions C/o HCL Care, 866/22, Nr. Bajrang Bhawan Mandir, Delhi Road, Rohtak, Haryana – 124001 | 124001 |
| Lenovo Mobile Service Center | E-Solutions C/o HCL Care, 11 Narayancomplex,Railway Road ,Sonipat, Haryana – 131001 | 131001 |
| Lenovo Mobile Service Center | Netcomp  Services C/o HCL Care, 6/7,Near Govt P.G College ,Nh-21,Manali Road Bilaspur-(H.P) | 174001 |
| Lenovo Mobile Service Center | Maa Bagula computer care C/o HCL Care, Nr.Tehsil Chowk, Nadaun Dist, Hamirpur, Himachal Pradesh | 177301 |
| Lenovo Mobile Service Center | Computer Paradise C/o HCL Care, Ground Floor, Leela Bhawan, Khalin, Shimla , H.P | 171002 |
| Lenovo Mobile Service Center | Himachal Infotech C/o HCL Care, Near Govt.College,Nangal Road,Una | 174303 |
| Lenovo Mobile Service Center | Aaryan Computers C/o HCL Care, 92/A, Near Gole Market, Gandhinagar, Jammu(Tawi) | 180004 |
| Lenovo Mobile Service Center | The connection C/o HCL Care, Le Desire Complex, Shop No.5, Ground Floor, Circular Road,  Opp- Hari Om Tower, Ranchi | 834001 |
| Lenovo Mobile Service Center | Yash Infotech C/o HCL Care, Shop No.2.5.6 Rankaraj Complex,Zila School Road,Daltanganj,Palamu,Jharkhand | 822101 |
| Lenovo Mobile Service Center | Servochhaya Computers C/o HCL Care, Vishwakarma Complex,Bank More,Katras Road,Near Vikash Nagar,Chhat Talab,Dhanbad | 826001 |
| Lenovo Mobile Service Center | IT Services C/o HCL Care, Sg-B Sahara India  Building, New Kali Mati Road , Sakchi Jamshedpur-1 | 831001 |
| Lenovo Mobile Service Center | HCL- Bangalore , Hcl Infosystems Limited, No. 197/A, Binnamangala Iind Stage, Indira Nagar, Banglore-38 (Opp. To Hdfc Bank Signal, Cmh Road) | 560042 |
| Lenovo Mobile Service Center | Vishvani  Services C/o HCL Care, 9-12-629,Halmandge Complex,B.V.B  College Road ,Bidar | 585403 |
| Lenovo Mobile Service Center | Smart Technologies C/o HCL Care, No.53/3319,Manepparambil House,Thoundayil Road, Panampilly Nagar Kochi | 682036 |
| Lenovo Mobile Service Center | Tech Mate enterprises C/o HCL Care, Plot No.75,M.P  Nagar,Zone -Ii,Bhopal | 460216 |
| Lenovo Mobile Service Center | Computer world services C/o HCL Care, 26,C.S Complex,Opp.Stedium Chhindwara | 480001 |
| Lenovo Mobile Service Center | Avon Business C/o HCL Care, G-34, Jayanti Complex, Marhatal, Jabalpur | 482002 |
| Lenovo Mobile Service Center | Computer Care C/o HCL Care, S/8, A Block, First Floor, Shilpi Plaza, Rewa, | 486001 |
| Lenovo Mobile Service Center | Venus computers C/o HCL Care, Singhai Building,10-Civil Lines,Sagar | 470001 |
| Lenovo Mobile Service Center | Amber Computers C/o HCL Care, 25/2,Vikram Marg,Behind S.S Hospital,Freeganj,Ujjain(M.P) | 456010 |
| Lenovo Mobile Service Center | Globel Computer services C/o HCL Care, Shop No.7A, Vanarai Housing Society Building, Tambdi Mati, St.Inez, Panaji, Goa, | 403002 |
| Lenovo Mobile Service Center | HCL – Mumbai, Hcl Tower, Plot No. 360, Marol Military Road, Marol, Andheri (E), Mumbai  – 59, Landmark: Nr. Richard Garrage. | 400059 |
| Lenovo Mobile Service Center | Jayshree Enterprises C/o HCL Care, 2207,Geeta Bhawan,Tapkir Lane,Ahmednagar-414001 | 414001 |
| Lenovo Mobile Service Center | S.S.Marketing & Services C/o HCL Care, 56-B, Shelottam Apts, Opp Sant Eknath Rang Mandir, Osmanpura, Aurangabad | 431005 |
| Lenovo Mobile Service Center | Innovation Computers C/o HCL Care, Basement, Impression Plaza, Congress Nagar Square, Dhantoli, Nagpur 440012 | 440012 |
| Lenovo Mobile Service Center | Nilvik Traders C/o HCL Care, 101/102/103, Prasanna Arcade, Near Mazda Hotel, Old Mumbai Agra Road, Trimbak Naka, Nashik | 422001 |
| Lenovo Mobile Service Center | Fourtech computers C/o HCL Care, 14,Shivaji Nagar,Near Hotel Pride Behind Lic Building,Pune | 411005 |
| Lenovo Mobile Service Center | HCL – Delhi, Hcl Infosystems Ltd, 204 , 2Nd Floor,Guru Amardas Bhawan,Building No:78,Nehru Place, New Delhi | 110019 |
| Lenovo Mobile Service Center | Netsol Associate  C/o HCL Care, G.S.Road, Ganeshguri Bus Stand, Guwahati, Assam | 781006 |
| Lenovo Mobile Service Center | Pukei Enterprises C/o HCL Care, New  Checkon Bazar ,Imphal East,Manipur | 795001 |
| Lenovo Mobile Service Center | Galaxy Services C/o HCL Care, Plot No – 233/A,Sahid Nagar, Behind Of Sahind Nagar Sbi Branch, Bhubaneswar | 751007 |
| Lenovo Mobile Service Center | Altek Solutions C/o HCL Care, Gandhi Nagar ,Main Road,Berhampore-Orissa | 760001 |
| Lenovo Mobile Service Center | Micro Computers C/o HCL Care, Bhadrak High School Chhak, Bhadrak, Orissa | 756100 |
| Lenovo Mobile Service Center | Nitin Computers C/o HCL Care, C/O-Seth Chaturbhuj Nursing Home,Mumbai Pune Road, Dehu Road,Pune | 412101 |
| Lenovo Mobile Service Center | Logic Computers C/o HCL Care, 5, Guru Amardass Market, Prem Palace, Garha Road, Jalandhar  | 144022 |
| Lenovo Mobile Service Center | Punjab Computers & Networking Solutions C/o HCL Care, S.C.F.45,Basement,Kabir Market ,Opp.Guru Nanak Dev University.,Amritsar | 143001 |
| Lenovo Mobile Service Center | Singh Infosystems C/o HCL Care, Shop No.10,First Floor,A.C Market,The Mall,Bathinda | 151001 |
| Lenovo Mobile Service Center | Image Services C/o HCL Care, Ax – 17, Model Town Extn. Main Market Opposite Andhra Bank, Ludhiana | 141001 |
| Lenovo Mobile Service Center | Care Zone C/o HCL Care, Sethia Bhawan Opp Himat Jai Moters Jolore Gate Jodhpur | 342001 |
| Lenovo Mobile Service Center | HCL – Jaipur, Hcl Infosystems Ltd, 102 City Centre, Sansar Chand Road, 1St Floor Jaipur, Rajasthan | 302001 |
| Lenovo Mobile Service Center | Madhuban Electronics C/o HCL Care, 275, Shopping Centre, Kota, Rajasthan | 362254 |
| Lenovo Mobile Service Center | Real Tech IT Solutions C/o HCL Care, U-41, Azad Nagar Pur Road, Bhilwara, Rajasthan | 311001 |
| Lenovo Mobile Service Center | Gomti Computer & peripherals C/o HCL Care, Sheetla Chouraha,Transport Area,Hinhaun | 322230 |
| Lenovo Mobile Service Center | New Computer Care C/o HCL Care, Shiv Complex,First Floor,Near Goda Modh,Station Road Jhunjhunu | 333001 |
| Lenovo Mobile Service Center | Shree Ninja Electronics C/o HCL Care, Nohra No.56,Opp.Haryana Bhawan,Lakkar Mandi Road,Sri Ganganagar | 335001 |
| Lenovo Mobile Service Center | Rama Telecom C/o HCL Care, 50-A, Bhupalpura, Nr. J.K. Hospital  Udaipur | 313001 |
| Lenovo Mobile Service Center | Nutan Ganpati Computers C/o HCL Care, Khed Road,Industrial Area,Balotra | 344022 |
| Lenovo Mobile Service Center | HCL – Chennai, Hcl Touch,Ground Floor,Habeeb Towers,No.196(Old No.756),Vasan Avenue,Anna Salai,Chennai | 600002 |
| Lenovo Mobile Service Center | Durga Systems C/o HCL Care, 106/45, First Floor, Big Bell Complex,D.B.Road, R.S.Puram,Coimbatore | 641002 |
| Lenovo Mobile Service Center | Kushagra Communications C/o HCL Care, Near.Raj Marriage Home,Hari Darshan  Nagar,Mainpuri | 205001 |
| Lenovo Mobile Service Center | Famous Computers C/o HCL Care, Shop No.09 10  ,Second Floor,Novelty Plaza,Civil Lines,Bareilly | 243001 |
| Lenovo Mobile Service Center | HCL – Lucknow, B24-2,Level-2,Tej Kumar Plaza, 1 Trilokinath Road, Lucknow | 226001 |
| Lenovo Mobile Service Center | Sachi Computers C/o HCL Care, 11/5, Tashkent Marg, Civil Lines, Allahabad | 221006 |
| Lenovo Mobile Service Center | HCL – Noida, C-60 Sector-2,Second Floor,Noida.Up | 201301 |
| Lenovo Mobile Service Center | Pulkit Computer services C/o HCL Care, Lig – 17, Ada Colony, Ramghat Road, Aligarh | 202001 |
| Lenovo Mobile Service Center | SCL Infotech Systems C/o HCL Care, Ground Floor, Compu House,324,Krishna Nagar,Bulandshahr | 203001 |
| Lenovo Mobile Service Center | Agrawal Computers C/o HCL Care, Shahi Market, Cinema Road, Gorakhpur | 273001 |
| Lenovo Mobile Service Center |  Check In Computers C/o HCL Care, 322-Ashra Tola ,Mittal Bhavan ,Hardoi | 241001 |
| Lenovo Mobile Service Center | SCL Computers C/o HCL Care, 16,D.R.B Complex,Agra Road,Hathras | 204101 |
| Lenovo Mobile Service Center | Astron Computers C/o HCL Care, 19, Gandhinagar, Sigra, Varanasi – 10 | 221010 |
| Lenovo Mobile Service Center | Shri Shyam Computers C/o HCL Care, 105,1St Floor,Dd Plaza,Sonkh Adda,Mathura | 281001 |
| Lenovo Mobile Service Center | N.N.Enterprises C/o HCL Care, 22, Madhubani Commercial Complex, Kanth Road, Moradabad  | 244001 |
| Lenovo Mobile Service Center | Softex  Hardwares C/o HCL Care, Moh.Than Singh,Near  Umv College ,Pilibhit | 262001 |
| Lenovo Mobile Service Center | Excellent Computer services C/o HCL Care, Sanwale Prasad Road, Tundla, Firozabad District, U.P. | 283204 |
| Lenovo Mobile Service Center | Priya Technologies C/o HCL Care, First Floor,Johar Complex,Tilak Road,Rishikesh,U.K. | 249201 |
| Lenovo Mobile Service Center | HCL – Kolkata, 20H,Park Street, Ground Floor,  Kolkata | 700016 |
| Lenovo Mobile Service Center | I.T Infrastructure C/o HCL Care, Kothabari,P.O Jhaljhalia | 732102 |
| Lenovo Mobile Service Center | Global IT Net C/o HCL Care, Aligunje, Near Dak Sramik Bhawan, Paschim Medinipore, | 721101 |
| Lenovo Mobile Service Center | Joy  Enterprise C/o HCL Care, 19,Mukherjee Para  Lane ,Serampore,Hooghly | 712201 |
| Lenovo Mobile Service Center | HCL – Agra, Shop No-103M Block No 28/G, Ground Floor Agra | 282004 |
| Lenovo Mobile Service Center | Krish Enterprises C/o HCL Care, Kanhauli Naka, Kacchi Sarai, P.O,Ramna | 842002 |
| Lenovo Mobile Service Center | Smart Technologies C/o HCL Care, First Floor Rajathani Complex, Killipalam, Trivandrum | 695002 |
| Lenovo Mobile Service Center | S.S.Services C/o HCL Care, 96/2,Star Press Building,Chunni Ganj Crossing,Colonel Ganj,Kanpur | 695002 |
| Lenovo Mobile Service Center | Millennium Infotech C/o HCL Care, PRERANA, 5TH CROSS, VENKATESH NAGAR, ANK ROAD, SHIVAMOGGA  | 577201 |
| Lenovo Mobile Service Center | Ganpati Celluars, C/o HCL Care, G-3 Smritidham Building, Ground Floor, Sevok Road, Opp Bhansali Enterprises, Silliguri | 734001 |
| Lenovo Mobile Service Center | Infotech Systems, Ground floor ESSEL center, Next to Hotel Deepa comforts,   M.G.Road ,Kodialbail,   Mangalore-575003,Karnataka | 575003 |
| Lenovo Mobile Service Center | Prompt Computer & Telecom Services C/o HCL Care, 70 Kailash Partk, Manoramaganj, Indore  | 452001 |
| Lenovo Mobile Service Center | HCL – Rohini (Delhi), No.156, Aggarwal City Plaza, Manglam Place, Sector-3, Near M2K, Rohini, Delhi | 110085 |
| Lenovo Mobile Service Center | HCL – Vikas Marg (Delhi), 144, Ground Floor,  Veer Savarkar Block,  Vikas Marg, Shakarpur, Delhi | 110092 |
| Lenovo Mobile Service Center | HCL – Faridabad, Booth No.109, Sector – 16, Faridabad | 121002 |
| Lenovo Mobile Service Center | HCL – Gaziabad, Shop No.3, Ground Floor, Plot No.C-1, RDC, Rajnagar, Ghaziabad | 201002 |
| Lenovo Mobile Service Center | Akhil Computers C/o HCL Care, 1st floor, RCV complex, old bus stand road, Fort, Kurnool | 518001 |
| Lenovo Mobile Service Center | Ram Tech Laptop Clinic C/o HCL Inforsystem Ltd, Trade Centre Building,Opp.Registrar Office ,Kannur | 670002 |
| Lenovo Mobile Service Center | Doctor Fone Services C/o HCL Care, 2nd Floor,Mulavana Buildings,G .S. Road,Kottayam,Kerala | 686001 |
| Lenovo Mobile Service Center | Matrix Care C/o HCL Care, 29/303,Vellatt Lane,Thiruvambady  P.O,Shoranur Road,Thrissur | 680022 |
| Lenovo Mobile Service Center | Sree Sakty Electronic C/o HCL Care, 105A,Tiruvandrum Road,Eagle Book  Centre Complex Palayamkottai,Tirunelveli | 627002 |
| Lenovo Mobile Service Center | Sky Computer & Telecome C/o HCL Care, 100 Islam Market, Near Sani Mandir, Asansol,  | 713301 |
| Lenovo Mobile Service Center | C.P. Consultants C/o HCL Care, Atul Shopping Centre, Nr.Jayshree Cinema, Jamnagar – 361 001 | 361001 |
| Lenovo Mobile Service Center | Swapnil IT Services C/o HCL Care, Vasant Siddhi Plaza, Shop No. 1&2, 6th Lane Rajarampuri, Kolhapur  | 416008 |
| Lenovo Mobile Service Center | Sonali Infonet C/o HCL Care, Sarobar Appartment, CA-14, Railpukur Road, Desbandhu Nagar, Baguiati, Kolkata, | 700059 |
| Lenovo Mobile Service Center | Growmore Computer service , C-1/12/01, Sector 2 Opp Navratna Hotel Vashi Navi Mumbai  | 400703 |
| Lenovo Mobile Service Center | Mobile Lab C/o HCL Care, Ground Floor,Alfahad Arcade, Sabha School Cross Road Puthiyara ,Calicut, Landmark:-Near Maharani Hotel. | 673004 |
| Lenovo Mobile Service Center | HCL-Hyderabad, 1-10-68/A/1  Dwarakadas Colony, Chikoti Gardens, Begumpet, Hyderabad | 500016 |
| Lenovo Mobile Service Center | HCL-Ahmedabad, Ground Floor, HCL Towers, 16, Swastika Society, Nr. Stadium Circle, Navrangpura, Ahmedabad | 380009 |
| Lenovo Mobile Service Center | Tech Micro Care C/o HCL Care, 4-4-121/2/E,  Bushara Complex ,Near Bus Station ,Adilabad-504001 | 504001 |
| Lenovo Mobile Service Center | Arafat Telecom C/o HCL Care, F-5,First Floor,Amar Plaza,Ajmer-305001 | 305001 |
| Lenovo Mobile Service Center | Guru Vallabh Care Centre C/o HCL Care, Gulab Bagh Road,Opp.Agarwal Dharamsala Alwer-301001 | 301001 |
| Lenovo Mobile Service Center | Kalpana Computer centre C/o HCL Care, Kotalpur(Netajimore), Bankura-Kotalpur-722141 | 722141 |
| Lenovo Mobile Service Center | Computer Plaza C/o HCL Care, Laxmi apartment, opp. Parameshwari market, Mirganj, Begusarai, Bihar – 851101 | 851101 |
| Lenovo Mobile Service Center | Genius Computer C/o HCL Care, 4031/B,Second Floor,Mahadev Smurti Building,Kaktives Road,Belgaum-590001 | 590001 |
| Lenovo Mobile Service Center | Saini Sadhu computer point C/o HCL Care, Gulal Kund, Hetram Colony, Behind Canara Bank – Bharatpur  – 321203 | 321203 |
| Lenovo Mobile Service Center | Jhalak computers C/o HCL Care, Choudhary Shopping Mall, Civil Line, Bijnore | 246701 |
| Lenovo Mobile Service Center | CYBER TECH C/o HCL Care, H/A:-14,Sector-4,Bokaro steel city,Jharkhand, PIN:-827011 | 827011 |
| Lenovo Mobile Service Center | Diamond Computers C/o HCL Care, Infront of Police Line, Chhatarpur ( M.P ) | 471001 |
| Lenovo Mobile Service Center | Vel support  and solutions C/o HCL Care, No. 9, Alagesan Road, Vadachalam Nagar, Canara Bank Building, Chengalpattu. | 603001 |
| Lenovo Mobile Service Center | Shine Technologies C/o HCL Care, 133,Nari Shilp Mandir Marg,Chakrata Road,Near Capri Trade Centre ,Dehradun-248001 | 248001 |
| Lenovo Mobile Service Center | Chiptek Systems C/o HCL Care,  Shop No. 4,Red Cross Market, Near Old Over Bridge, Railway Road Hisar , 125001 | 125001 |
| Lenovo Mobile Service Center | Advance Technology Sales & Services C/o HCL Care, Jagat Complex ,Jaycees Crossing,Jaunpur-222002 | 222002 |
| Lenovo Mobile Service Center | Dayal Computers C/o HCL Care, Ghosiana  Road ,Kapoorthala,Lakhimpur Kheri, UP | 262701 |
| Lenovo Mobile Service Center | Fairdeal Infotech C/o HCL Care, Office No.20, 2nd Floor, Shri Ganesh Bhavan, Opp. DB Marg Police Station, Lamington Road, Grant Road ( East ), Mumbai – 400 007 | 400007 |
| Lenovo Mobile Service Center | Nayyar Enterprises C/o HCL Care, Main Bazar,Near M.C Office,Patahankot-145001 | 145001 |
| Lenovo Mobile Service Center | Network Business Group C/o HCL Care, S.C.O.45,Ground floor,Leela Bhawan Market,Patiala-147001 | 147001 |
| Lenovo Mobile Service Center | Sprimon Technologies C/o HCL Care, shop no.GC+151,First Floor RCMS Complex,Panposh Road,Rourkela-769004 | 769004 |
| Lenovo Mobile Service Center | V.K Electronics C/o HCL Care, E-14,Old Allahabad bank lane,Main Market,Rudrapur-263158 | 263158 |
| Lenovo Mobile Service Center | A.V Communication C/o HCL Care, 6,Kiran Plaza,Telephone Exchange Lane,Court Road,Saharanpur-247001 | 247001 |
| Lenovo Mobile Service Center | Suntek Computers C/o HCL Care, Shop No:12,Loyal Arcade,Subedarj,Hanmakonda,Waranga-506001 | 506001 |
| Lenovo Mobile Service Center | VS Enterprises C/o HCL Care, 12,A,Opp.NA Mall Hostel Road,Model Town,Yamuna Nagar-135001 | 135001 |
| Lenovo Mobile Service Center | Ariel Electronics Pvt Ltd C/o HCL Care, 23, ( Old No.10), Fourth Main Road, Gandhi Nagar, Adyar, Chennai – 600 020 | 600020 |
| Lenovo Mobile Service Center | ITDCL Tech Support C/o HCL Care, 101-A, Sharda Vihar, City Center,Near New HighCourt, Gwalior (MP) -474011 | 474011 |
| Lenovo Mobile Service Center | Shashvat Solutions C/o HCL Care, 132/A AND 132, I Floor, D Devraj Urs Road, Mysore | 570001 |
| Lenovo Mobile Service Center | Alpha Electronics C/o HCL Care, Shop No-6, Shantiniketan Complex, Near Parimal Chawk, Bhavanagar-364001 | 364001 |
| Lenovo Mobile Service Center | New Win Sys C/o HCL Care, NEW WINSYS, NO,2 ECR MAIN ROAD(NEAR GOVT PRESS SIGNAL), LAWSPET, PUDUCHERRY | 605008 |
| Lenovo Mobile Service Center | Sagar Sanchar C/o HCL Care, Behind Co-operative Bank, Town Hall Road, Ballia  | 277001 |
| Lenovo Mobile Service Center | Spane Technology C/o HCL Care, Near Hotel Pankaj, Birla Road, Satna- MP | 485001 |
| Lenovo Mobile Service Center | Rudra Corporation, 103, Vimap Super Market, Apna Bazaar, Opp B.K Cinema, Mehsana-384001 | 384001 |
| Lenovo Mobile Service Center | The Delight Mobizone , #E-6, Pal Complex bareilly Road,Haldwani Distt, Nainital Uttarakhand | 263139 |
| Lenovo Mobile Service Center | Aditya Enterprises, 272, Ganpati Plaza, K.E.M.Road, Bikaner, Rajasthan-334001 | 334001 |
| Lenovo Mobile Service Center | IT Campus, 45/1,Khaluibill Math,1st Lane, Near Omkar Nath Ashram, Bardhaman  | 713101 |
| Lenovo Mobile Service Center | Spectrum Technology, Spectrum Technology, Tulsi Narayan Sarma path, Opp – Dainik Janambhumi press,Nehru park , Jorhat-785001 | 785001 |
| Lenovo Mobile Service Center | Raj Automation, Raj Automations, 3, Ava Complex, Bai Ava Bai High School, Opp Hotel Navchetan, Valsad – 396001 | 396001 |
| Lenovo Mobile Service Center | Skynet Info Solutions, Skynet Info solutions basant vihar naruka colony ward no-36 near devipura petrol pump, Jaipur Road Sikar-332001 | 332001 |
| Lenovo Mobile Service Center | Gaurav communication, Gaurav Communication, Opposite Mitthan Mithai Wala, Near Sai Baba Chowk, NHBC Road Sec 11, Panipat 132103 | 132101 |
| Lenovo Mobile Service Center | Infovision, 2-2-2/D, Beside Oriential Bank of Commerce, Moden High School Road, Mahbubnagar | 509002 |
| Lenovo Mobile Service Center | Mobile Gallery, Shop No-3, Near Hotel Jantagar, Bus Station Road, Bhuj, Kutch-370001 | 370001 |
| Lenovo Mobile Service Center | Surya tech, 12/1, Arundelpet, D- No.6-12-33/A, Guntur | 522002 |
| Lenovo Mobile Service Center | Garg Auto agency, BYPASS ROAD,BUS STAND CHOWK, PALWAL-121102 | 121102 |
| Lenovo Mobile Service Center | Raghuvanshi Infotech, 2 ,Kunwar Vinod Market,Ground Floor ,Near Swagat Hotel, Muzaffarnagar-251001 | 251001 |
| Lenovo Mobile Service Center | Krishna Electronics, SHOP NO.6 BASEMENT, NAVNEET BHARAT CO.OP.HSG. SOC., NEAR EXCELLENCE MOTOR DRIVING SCHOOL, CASTLE MILL NAKA, THANE (WEST)-400601 | 400601 |
| Lenovo Mobile Service Center | Shree Services  C/o HCL Care, 353 Basement mugal canal, Karnal, Haryana | 132103 |