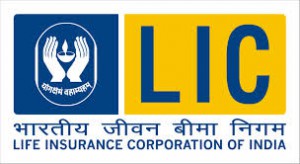 LIC (Life Insurance Corporation of India) (भारतीय जीवन बीमा निगम) is the largest insurance company in India.LIC is a state owned organization and has it's headquarter in Mumbai. It was established in the year 1956 when the Insurance act first passed by the Parliament of India. It is the very popular and big Insurance company of India.
LIC Toll Free Number:
SMS LICHELP :
  SMS LICHELP <pol.no.> to 9222492224 or SMS LICHELP <pol.no.> to 56767877.
LIC Policy Enquiry:
1251 (For BSNL / MTNL Users)
Note: Calling us timing 08:00am To 08:00pm Mon To Sat & 10:00am To 06:00pm Sat.
LIC Customer Care Numbers For Popular Cities:
City
Customer Care Numbers & Email
Grievance Officer Number & Email

 A
 
 
 Asansol
 1251
0341-2256012


[email protected]

 Agra
0562-2527755


[email protected]

0562-2525972


[email protected]

 Aligarh
 1251
0571-2420066


[email protected]

 Allahabad
 1251
0532-2401854


[email protected]

 Ajmer
 1251
0145-2661878


[email protected]

 Amritsar
0183-2564561


[email protected]

0183-2556658


[email protected]

 Ahmedabad
079-27456848


[email protected]

079-25511419


[email protected]

 Amravati
 1251
0721-2551145


[email protected]

 Aurangabad
 1251
0240-2329299


[email protected]

B
 
 
Bhopal
0755-2550242


[email protected]

0755-2676254


[email protected]

Bilaspur
 1251
07752-2203732
Begusarai
 1251
0624-3245265
Berhampur
 1251
0680-2296390


[email protected]

Bhagalpur
0641-2610011, 0641-2610033, 0641-2610099


[email protected]

06412-2322016
Bhubaneswar
0674 – 2573996 

[email protected]

0674-2303140
Bongaigaon
 1251
03664-228281
Bareilly
 1251
0581-2301712


[email protected]

Bikanar
 1251
0151-2225920


[email protected]

Bangalore I, II
080-26659230


[email protected]


080-22966836, 080-2296689,

[email protected]

080-22966515, 080-22966812


[email protected]

,


[email protected]

Belgaum
0831 2438856 2438857
0831-2438808
Bhavnagar
 1251
0278-2421963
C
 
 
Cuttack
0671-2307085


[email protected]

0671-2307857


[email protected]

Chandigarh
0172-2678107


[email protected]

0172-2784620


[email protected]

Chennai I, II
044- 28884300
044-24747535


[email protected]

044-28610353, 044-23451551


[email protected]

,


[email protected]

Coimbatore
0422-2300300


[email protected]

0422-2303503


[email protected]

D
 
 
Dehradun
 1251
0135-2668231


[email protected]

DELHI-I, II, III
011-23762681


[email protected]


011-22785930


[email protected]

011-28844132, 011-28822223, 011-28855115


[email protected]

,


[email protected]

,


[email protected]

Dhanbad
0326-2225344 , 0326-2225345


[email protected]

 
Dharwad
 1251
0836-2441968


[email protected]

Dwarka
011-28042585


[email protected]

 
E
 
 
Ernakulam
0484-2383883


[email protected]

0484-2361938


[email protected]

F
 
 
Faizabad
 1251
05278-244261
G
 
 
Gwalior
0751-2448641


[email protected]

0751-2448606


[email protected]

Guwahati
0361-2460003


[email protected]

0361-2638404


[email protected]

Guntur
0863-2211476, 0863-2211562


[email protected]

 
Gurgaon
0124-2576060,2578060,2570060


[email protected]

 
Gorakhpur
 1251
0551-2230322


[email protected]

Gandhinagar
 1251
079-232-38250


[email protected]

Goa
0832-2490100


[email protected]

0832-2438418


[email protected]

Gulbarga
08472 – 233030, 243030
Email ID:

[email protected]

 
H
 
 
Hazaribagh
 1251
06546-272611
Howrah
033-2637-4387


[email protected]

033-22434614


[email protected]

Hubli
0836-2264333, 2264233, 2264833


[email protected]

 
Haldwani
 1251
05946-267886


[email protected]

Hyderabad
040-23437997, 040-23420730
040-23420771


[email protected]

J
 
 
Jabalpur
0761-2407283


[email protected]

0761-2671079


[email protected]

Jamshedpur
0657-2320600


[email protected]

0657-2320564


[email protected]

Jammu
01912479717


[email protected]

0191-2479717
Jalpaiguri
 1251
03561-255443


[email protected]

Jorhat
 1251
0376-2361613


[email protected]

Jaipur-I, II
0141-2712606


[email protected]

0141-2745834, 0141-2713708


[email protected]

Jalandhar
0181-2480918


[email protected]

0181-2459826


[email protected]

Jodhpur
0291-1251 or 0291-2620079


[email protected]

0291-2657849


[email protected]

K
 
 
Kharagpur
 1251
03222-253302
KMDO-I, II
033-22545454


[email protected]


033-2337-0642


[email protected]


033 2419-8476.


[email protected]

033-22126122, 033-23970025


[email protected]

,


[email protected]

KSDO
 
033-23342708
Kanpur
0512-2307443Email :

[email protected]

0512-2368546


[email protected]

Karnal
1842208400


[email protected]

0184-2266580


[email protected]

Kadapa
 1251
08562-247017
Karimnagar
 1251
0878-2240597


[email protected]

Kottayam
0481 2302408


[email protected]

0481-2580121, 0481-2580102


[email protected]

Kozhikode
0495 2725581, 0495-2725583, 0495-2726006


[email protected]

0495-2726006


[email protected]

Kolhapur
 1251
0231-2661135


[email protected]

L
 
 
Lucknow
0522-2627470


[email protected]

0522-2624214


[email protected]

Ludhiana
0161-2424074


[email protected]

0161-2521838


[email protected]

M
 
 
Muzaffarpur
0621-2271083, 0621-2281023


[email protected]

0621-223904


[email protected]

Meerut
 1251
0121-2671201


[email protected]

Machilipatnam
 1251
08672-223372
Mysore
0821-2346900 & 0821-1251 

[email protected]

0821-2495764


[email protected]

Madurai
0452-2370361


[email protected]

0452-2537778


[email protected]

Mumbai-I, 2, 3, 4
022-26766221, 022 26788943
022-27725968


[email protected]


022-28912605


[email protected]


022 28482907 98201-23004


[email protected]

022-22028225, 022-66599066


[email protected]

,


[email protected]

,


[email protected]

,


[email protected]

N
 
 
Nellore
 1251
0861-2323072


[email protected]

Nadiad
 1251
0268-2532134


[email protected]

Nagpur
0712-2454820


[email protected]

0712-2546436


[email protected]

Noida
0120-2444026,1251


[email protected]

 
Nanded
 1251
02462-221777


[email protected]

Nashik
 1251
0253-2317607


[email protected]

P
 
 
Patna
0612-2201795


[email protected]

0612-2204067


[email protected]

Pune-1, 2
020-25514248


[email protected]

020-25512969, 020-24217638


[email protected]

R
 
 
Raipur
0771-2210010


[email protected]

0771-2583062


[email protected]

Rohtak
 1251
1262-228328
Raichur
 1251
08532-232432


[email protected]

Rajahmundry
 1251
0883-2423832


[email protected]

Rajkot
0281-2581318 & 2581319


[email protected]

0281-2483210


[email protected]

S
 
 
Satna
 1251
07672-228100


[email protected]

Shahdol
 1251
07652-248469


[email protected]

Sambalpur
 1251
0663-2541388


[email protected]

Silchar
 1251
03842-241716


[email protected]

Shimla
 1251
0177-2629212


[email protected]

Srinagar
 1251
0191-2475839


[email protected]

Secunderabad
040-27820146


[email protected]

040-27665039


[email protected]

Shimoga
 1251
08182-251320
Salem
0427- 2440588
0427-2411487


[email protected]

Siliguri
(0353) 2216000
 
Satara
 1251
02162-224708


[email protected]

Surat
0261-1251 / 2770004


[email protected]

0261-2801407


[email protected]

T
 
 
Thanjavur
 1251
04362-233678


[email protected]

Trichy
0431-2741000


[email protected]

 
Tirunelveli
0462-2577070


[email protected]

0462-2560860


[email protected]

Trivandrum
0471-2335222


[email protected]

0471-2540932


[email protected]

Thane
25423226, 25421474, 25421475


[email protected]

022-25829702, 022-25827728


[email protected]

U
 
 
Udaipur
 1251
0294-2488581


[email protected]

Udupi
 1251
0820-2536907


[email protected]

V
 
 
Varanasi
0542-2220457 , 0542-2500412
0542 2454420


[email protected]

Vizag
 1251
0891-2533211
Vellore
 1251
0416-2226718


[email protected]

Visakhapatnam
0891-2523473
 
Vijaywada
0866-2484803


[email protected]

 
Vadodara
 1251
0265-2225188


[email protected]

W
 
 
Warangal
0870-2544460


[email protected]

0870-2579364


[email protected]