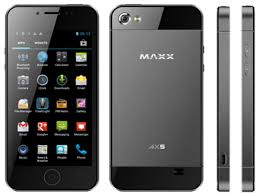 Maxx is a high quality mobile phones, smartphones, tablets and accessories in India. It established in the year 2004 by Mr.Ajjay Agarwal. Its provide products like Mobile charger, mobile car charger,mobile batteries and smart charger and many more.
Its provide different models in mobile phone such as WOW-MX500i, Power House-MX100, ARC-MX2406i, WOW-MX506I, ARC-MX27I, Turbo-mx1805, ARC-MX1I, WOW-MX507i, WOW-MX552i and maxx launch new mobile phones such as sleek MX 802i and Maxx AXD21.
Its provide differernt models in smartphone such as MSD7 AX406,GenxDroid7 AX356, AX411 DUO, MSD7 3G-AX46, MSD7-AX501, MSD7 3G AX44, MSD7 Smartly-XD21, GenDroid7-AX402, GenxDroid7-AX354, GenxDroid-AXD11 and more.
Its provide different models in tablets such as Tab 701 and Tab 722.
Maxx Mobile Toll Free Number:
1800-233-4444 (Timing Mon to Fri, 9:30Am To 6:30Pm)
Maxx Mobile Customer Care Number:
91-22-3366-2222
Maxx Mobile Customer Care Email-id:
Maxx Mobile Corporate/Head Office Address:
Maxx Moblink Private Limited
16th Floor, DLH Corporate Park
S.V. Road, Opp. MTNL Telephone Exchange, Goregaon (West)
Mumbai-400062. INDIA
Maxx Mobile Service Center In India:
 
Store
Address
City
lakshya telecom
shop no :6 shukhlal mkt shiva market , pitampura near madhuban chowk new delhi -110034
Delhi – north
Sri BalaJi Telecom
41-A, BBlock , Near B-Block Bus Stop , Main Kalka Ji Road – 110019
Delhi – south
Naresh Communication
310 Chuna Bhatti Main Muthara Road Bader Pur New Delhi 110044
Delhi
Gaurav Communication
Basement, SCO – 1003, Sector – 22B, Chandigarh – 160022
Chandigarh
R.B Computer
1st floor, shopno 73-74, Bisnoi Market, Sirsa – 125056
Sirsa
BSM Services
shop no -2, Bank Colony,Behind State bank Of INDIA,Railway Road, Kurukshetra – 136118
Kurukshetra
Skylark Mobile Zone
near StateBank of Patiala, GT Road, Fatehabad – 125050
Fatehabad
Tara Tele & Mobile
Shop no 3, Mela ram school market, near civil hospital, Karnal -132001
Karnal
Khurana Electronics
Narang Hospital Wali Gali, Near Gandhi Chowk, Sonipat – 131001
Sonipat
Astral Solutions
P-29, Sector -1, Jail Land, Ambala City – 134003
Ambala City
HG Service Center
542/1, mahalwara house, new railway road,gurgaon -122001
Gurgoan
Tushar Mobile Care
2A/12 B.P 1-2 chowk , N.I.T faridabad -121001
Faridabad
BEST Care
113 Basement Green square market hissar -125001
Hisar
Kapoor's Connect
Fatehpuri Chowk, near Mittan sweets, Panipat – 132103
Panipat
Shree Service Point
G-8, Lower Ground Floor, Narain Complea, Civil Road, Rohtak – 124001
Rohtak
Gaba Video
opposite Shiv Mandir, Karnal Road, Kaithal – 136027
Kaithal
Ranvir Mobile Solution
462, abheypur, Panchkula – 134113, Haryana
Panchkula
Vikas Mobile Care Zone
upper Bazar,Nagrota Bagwan, near new Busstand, Kangra – 176047
Kangra
Harry Mobile Gallery
Jail Road, near Mandav Hospital -175001
Mandi
Cell Point
Main Bazar, near Jwala Mata Mandir, Shamshi, Kullu- 175101
Kullu
Shoolini Communication
Thodao Ground, , Solan – 173212
Solan
Trikuta Trading
13/7, Trikuta Nager , Jammu 180012
Jammu
Unitech
6383/2481, near Teachers home, adjoining street, Bangi house, mehna marg, Bathinda-151001
Bhatinda
Kashish Telecom
near JC park,Malout road, Abohar – 152116
Abohar
GSM Services
1, Basement, Liberty market, opposite Chinar Hotel, Railway Link Road, Amritsar – 143001, Punjab
Amritsar
Shri Bawa Lal Ji Mobile repair
opposite Maharaja Market,near Bus Stand, Jallandhar Road, Batala – 143505, Punjab
Batala
PRS Traders
kala kendra Chowk, Sadar Bazar, Gurdaspur – 143521
Gurdaspur
NKMobile Care
near LG Service Centre and Police Line, Barnala Road, Sangrur – 148001, Punjab
Sangrur
Apsra Telecom
opposite Naya Bazar, near Busstand, Patran – 147105, Punjab
Patran
Satyam Enterprises
Shop No- 14 , Mudit Mension , Shastri nagar , Pal Road , Jodhpur
Jodhpur
Rishabh Telecom
30, 1st floor, Indraprasth Complex,Delhigate,Udaipur(rajasthan)-342001
Udaipur
Cash Dot Com
3, L Block, Ganganagar – 335001
Ganganagar
Aadi Services
185, Bajrang nagar, opposite Hadoti Gas Godown, police line road, Kota -324006
Kota
Bombay Cellular
14,Satyam Market, Sarrafa Bazar, Jallarapatan, Jalawar
Jalawar
Rajesh Watch & Mobile
Railway Station Road, opposite Rawat College, Ajmer- 305001
Ajmer
Manglam Mobile Shop
Sural Pole, Pali – 306401
Pali
Vishnu Electronics & Mobiles
Gudha Mode, Road no 3, Jhunjunu – 333001
Jhunjunu
Unique Services
148, 1st floor, Ganpati Tower, Bajaj Road Sikar – 332001
Sikar
SBN Electronics
J. K. Mode , Station Road , Kankroli – 313324
Kankroli
JAM APPEX
shop no-7,opp Old Power House , Station Road, Near Ram Poll , Nagaur
Nagaur
Hari Om Jashnath Mobiles
Chohatan Choraha, Near Rain Basera Hospital , Barmer -344001
Barmer
Raj Mobile Workshop
Near Panjab National Bank , Talriya Para , Jaisalmer -345001
Jaisalmer
BUGALIA ENTERPRISES
STATION ROAD,SUJANGARH – 331001
Sujangarh
Mobile Zone
Upper Mohta Rasayansalla , Station Road , Bikaner – 334001
Bikaner
Hanumant Electronics
Bhagwan Market , Near Kotwali Chauraha , Bharatpur. – 321001
Bharatpur
NICE Electronics
Opp. Dashara Ground , Vijay Mandir Road , Alwar-301001- Rajasthan
Alwar
Satguru Mobile Repairing
Bikaner Road , Anupgarh-335701
Anupgarh
Ajanta Communication
3, Bapna complex , Pur Road , Bhilwara-311001
Bhilwara
JMD Telecom
New Bus Stand , Gharsana -335711 Dist. -Sriganganagar
Gharsana
Ganpati Mobile care
SHOP NO-5, Kadwasra complex , Town Road , Hanumangarh -335512
Hanumangarh
Mobile palace
Shop no 6 super market sultanpur , UP- 228001
Sultanpur
T.A Enterprises
Rama Cenima Road , tomsaingang Sitapur , UP -261001
Sitapur
A.M Enterprise
A.M Enterprises, 8 Out side,Khanderao Gate- Jhansi – 284001
Jhansi
Shobhit Telecom
Shobhit Telecom Opp. City Plaza, Railway Road Hapur – 245101
Hapur
Audio Video Maintenace
130 Ghaushalla Road, New Mandi, Near Jain Sweets,Muzaffernager 251001
Muzaffernager
Zain Computer Services
Sai Complex, Budh Bazar, Station Road Muradabad – 241502
Muradabad
Global Media
pandey Coomplex,D.I.G Banglow 33,Kasiya Road ,Gorakhpur – 273001
Gorakhpur
The Solution
NICS house – 8-11 Bhopal singh market – 1st floor begum bridge meerut – 205002
Meerut
Mobile World
Shop No – 116, Choti Bazaria Near Railway Station Road Ghaziabad – 201001
Ghaziabad
Vaishali Electronics
3, Sai Complex Lakimpur kheri – 262701
Lakim pur
Mobile Care
Indra complex , near raj chopla , hapur road modinagar – 201204
Modinagar
Universe Mobile
opposite Budhana Busstand, near Hanuman Tilla, Shamli(Muzzafar Nagar) – 247776
Shamli
Tirupati Enterprises
Opp.Civil Court Pooja Complex Court Road Saharanpur – 247001
Saharanpur
Shivans communication
19/4 B-4 vimal tower oppsite HDFC bank Sanjay Place Agra – 282003
Agra
Annex Comp Lab
CK 36/5, Bansfatak, BO Gandhi Nagar, Sonia Road, Sigra Varanasi-221001
Varanasi
G.L.Services
Sriniwash Towers 2nd Floor, 14 Beni Prasad Road, LALBAGH, Lucknow
Lucknow
Hightach Mobile World
Shop No-1, Moti Masjid, Kachari Road Bahraich, UP – 271801
Bahraich
Kushmesh Dot Com
Janpath Market, 1St floor, Shop No 3 & 4, Nagarpalika, Barabanki, UP – 225001
Barabanki
Anand Computors
109/94, VivekaNand Marg, Allahabad-211003, UP
Allahabad
Apna Sales Corporation
Chhotisabjimandi, Bahadurganj, Shahjahanpur,Pin code-242001, U.P
Shahjhanpur
Dibya Mobile
Main Road, Dharamshala Robertsganj, Sonbhadra, UP-231216
Sonebhadra
Shiv Shakti Mobile
137, Hakim Tola, UNNAO, UP-209801
Unnoa
Shree Balaji Trading Co
Amar Nagar, Mansaram Road, Biswan. UP-261201
Biswan
Prompt service Center
133 old connugt place near capri trade center chakrata road , dehradun – 248001
Dehradun
Dakash Enterprises
62, KMVN oppopsite Jaiguru hotel Haldwani – 263139
Haldwani
Jai Baba Electronics
G-26 near Panch Mandir Gole market rudrapur -263154
Rudrapur
Sai Communication
Near G.I.C, Devi Road Kotdwara Pauri- Garhwal , PinCode: 246149
Kotdwara
Amar Enterprises
Near Dr. R.B Singh Melaghat Road Khartima (Udham Singh Nager ) – 262308
Khatima
Multi Tasking System
B-6 Amer Market, Opp. Rly Station Jwalanager Haridwar-249407
Haridwar
ELECTRONICS SOLUTION
2nd Floor, Banabashu Complex,G S Road, Ulubari,opp bora services Guwahati-781007
Guwahati
Speed net Ajmera
Thana charali,opp-ASTC Bus stand, Dibrugarh.(Assam) Pin code-786001
Dibrugarh
Multimedia Mobile service
1st  floor,Rangghar commercial complex,Tinsukia(Assam) Pin code:-786125
Tinsukia
Rhapsody Care
Basement E N Complex Near MotphranGS Road below Town Pharmacy.Shillong 793002
Shilong
MICRONICS
HAILAKANDA ROAD OPP. LINK ROAD POINT 2nd LOOR GOYAL AUTO AGENCY , NEAR B.T. COLLEGE ,SILCHAR – 5
Silchar
WOW teleservices
Pratima Complex , Hatipilkhana opp-L.B Road Entrance ,Tezpur ,District – Sonitpur , Assam , Pin – 784001
tejpur
S.M Electronics
First Floor,Room No-2 Gajraj Shopping Complex Banderdewa
Banderdewa
JAK Enterprise
2nd floor Rampari Mansion , Dutta super Market , Sakuntala Road , Agartala , Tripura West Pin – 7990011
Agartala
Bajoria Variety Store
Near Hanuman Mandir,Main Road Naharkatia,Pin-786610 Assam
Naharkatia
Nirmala Store
Gurudwara Complex,paglastan,Bongaigaon
Bongaigaon
Yasin Trading Co
Town Center,Near Tajmahal Hotel,Hojai Assam-782435
Hojai
Biva Enterprise
Amalapatti,Pratap Sarma Road Nagaon
Nagoan
P.M Mobile Repairing Center
Gulista Fancy Market,G.S Road Shillong-1
Shilong
Mobile Magic
M.L Road ,Shangrila Complex Dimapur Pin-797112
Dimapur
Synerzy Trading Company
Chankya Plaza Complex,Opp. Reliance Web World,Main Road, Kankarbag,Patna-800020
Patna
Sai Enterprises
Kachi Sarai Road,Near Kanauli Naka,Muzzafarpur-842001
Muzzafarpur
Chauhan Telecom
Parishad Bazar,Near Ramesh Chowk,Aurangabad-824101
Aurangabad
Mobile Expert
Lal Bhawan Market,K.P Road, Tower Chowk,Gaya-823001
Gaya
Tarco Mobile Center
Naya Bazar,Near Badi Durga Ashthan,Lakhisarai-811311
Lakhisarai
Om sai Communication
Dakbunglow Market,GT Road, Sasaram-821115
Sasaram
Mobile Point
Near Nauranga Pool,Begusarai-851101
Begusarai
Bhushan Electronics
Hotel Shivam Complex,Main Road,Raxaul-845305
Raxaul
Rahat Enterprises
Shop No-16, 1st floor,Jannat Market, Station Road,Katihar-854105
Katihar
Sri Ram Enterprises
Bura Bazar,Madhubani-847211
Madhubani
Mobile wala
U.G 7 ground floor kaushalya estate Bander Bagicha dakwangla roaad Patna:800001
Patna
Bishnu Interprises
Sri Ram Complex Khalifabagh chowk Dr. R.P. Road Bhagalpur
Bhagalpur
Vaishali Traders
Opp. Bank of India,(1st floor)Rajendra chowk Hajipur…Pin Code:-844101
Hajipur
Aakriti Enterprises
194, A P Colony, Gaya – 823001
Gaya
Tamanna Enterprises
Shivam complex Near Madona English school Kathal Bari Darbhanga:-846004
Dharbangha
Telecom World
Liya Complex,Near Sujata Chowk,P P Compound Road,Opp.LIC Building,Ranchi- 834001
Ranchi
Mobile World
Madhuri Place, Bartand, Dhanbad-826001
Dhanbad
Bharti infotec system
near King mobile, Tin Bazar, sabzi mandi Road, Dumka:-814101
Dumka
JAI MATA DI
DHULIYAN ROAD, NEAR RAILWAY GATE, PAKUR–816107
PAKUR
R M TELECOM
COURT ROAD, DEOGHAR–814112
DEOGHAR
ELECTRO INDIA
PUNCHMUHAN CHOWK, DALTONGANJ–822101
DALTONGANJ
DILIP MOBILE
SHIV SHOPING CENTER, NEAR INDRAPURI CHOWK,HAZARIBAGH–825301
HAZARIBAGH
VERTEX ENTERPRISES
14 RAMDAS BHATTA, ABOVE KOMAL MEDICAL,BISTUPUR,JAMSHEDPUR
JAMSHEDPUR
MOBILE CARE
Oppsite of Aarnapurna Theatre,Makarbag Sahi,Buxi Buzar,Cuttack,pin-753001
Cuttack
URA MOBILES
Station Road,Balasore,pin code-756001
Balasore
WROOTCHIT COMPUTERS
At-Bhanjapur,Ward No-18,Near Powel E.M. School,Baripada,pin-757001
Baripada
ALTEK SOLUTIONS
Gandhi Nagar,Main Road,Berhampur,Pin code-760001
Berhampur
MATRUSHAKTI ENTERPRISES
Budharaja Main Road,Infront of ICICI Main Branch,Sambalpur,Pin code-768004
Sambalpur
WE CARE
Amrit Ganga Complex,opp.of Reebok,Panposh Road,pin-769004
Rourkela
MEHER TELECOM
Main Road,Infront of Civil Court,Bargarh,Pin code-768028
Baragarh
SARADA MOBILE CLINIC
At-Mahipal,Sahoo Market Complex,Infront of Bayababa Matha,Kendrapara,Pin code-754211
Kendrapara
SAWAN SERVICE CENTER
College Road,Jatni,Pin code-752050
Jatni
Et & t Mobile Care
First Floor,Subhra Tower,Hanuman Bazar,Anugul-759122
Anugul
Call Zone
Manikeswari Chowk,Near Redcross Kalayan Mandap,Bhawanipatna-766001
Bhawanipatna
JLE
Room No-120,Municipalty Market,Hatatota,Talcher-759100
Talcher
M.M INFOTECH
Medical Road,Jajpur Town,Jajpur-755001
Jajpur
OSHO VISION
B-11/A,Janapath Tower,Basement,Ashok Nagar,Pin Code-751009
Bhubaneswar
Cell Clinic
SBI Road,Keonjhar-758001
Keonjhar
Cellular Care
Plot No-21(p),Acharaya Bihar Square,Pin Code-751013
Bhubaneswar
New Cell World
Damana Square,Near Netramani Studio,Chandrasekharpur-751016
Bhubaneswar
Sitaram Communication
Nayabazar,Near Rajghat Bridge,Bhadrak-756100
Bhadrak
Mobile Care
Main Road,Room No-4,Near Police Station,Kujanga-754141,Dist-Jagatsinghpur
Kujanga
Traffic Jam
VIP ROAD,Darjipokhori Chowck,Puri-752001
Puri
Infosys
Shop No 13, Subhadra Complex, Bisra Road, Rourkela
Rourkela
Anil Store
P.O – Cherupali, Dist – Sonepur, Orissa – 767023. Orissa
Sonepur
Mobile Hub
77 china amoni Day road 1st floor(howrah maiden) howrah-711101
howrah
Connecting Point
Udham singh sarani,Ashrampara,Near Sunrise Nursing Home Siliguri-1
Sliguri
Roy Mobile
11, Shubhas Avenue , Ranaghat , Nadia , West Bengal
Nadia
The Global
Ravindra Avenue Malda , 732101
Malda
Central Computech
P-38 , Princep Street , Kolkata – 700072
Kolkata
c2kare
10/N/B/1 FEEDER ROAR , MONDAL PARA BARRACKPORE , BEHIND PAILAN AVIATION INSTITUTE , NEAR B.T ROAD ,PIN – 700120
Barrackpore
Care Center
Parimalbala Appartments, Ukilpara Road, Kamarpara Jalpaiguri -735101 West Bengal
Jalpaiguri
Swati Enterprise
Ashirbad appartment,Shyam Plaza, S.B Gorai Road Asansol -713304
Asansol
Raj Communication
Uttarayan Building, N.N Road, Coochbehar – 736101
Coochbehar
Sneha Communication
126/B Diamond Harbour Road, Near Pathak Para, Kolkata -700 060
Kolkata
Babli Media Centre
242/A, Vivekananda Road, Beside Manikatala Post Office, Kolkata – 700 006.
Kolkata
Roy Cassattes Center
Banipur 2 No. Rail Gate (Near electric Office) PS : Habra 24 Paraganas (North) West Bengal  – 743233
Habra
GOD'S GIFT
129, Bhawan Mahal, S.V. Road, Opp. State Bank of India, KHAR (W), Mumbai 400052
KHAR
KRISHNA TELE SYSTEM
5, Hira Manish Apt. Line Ali, Shivaji Road, PANVEL – 410 206
PANVEL
SKYLARK ASSOCIATES
Shop no-1, A' Wing, Suresh Tower Co-Op.Hsg. Soc, Opp. New Muncipal Bhaji Market, Santoshi Mata Road, KALYAN(W) – 421 301.
KALYAN
NEXCELL MOBILE PHONE
Shop no-14, Ground floor Moksh Shoping Mall, S.V. Road, BORIVALI (W)-1.
BORIVALI
CELL CENTER NX
Shop no. 56, City Center, S.V. Road, Goregaon(W), Mumbai-400 062
GOREGAON
FRASLIN TECH CARE PVT. LTD
104, Rajshree Plaza, LBS Marg, Near Shreyas Cinema, GHARKOPAR (W), MUMBAI – 400 086
GHATKOPAR
Varad Electronics
Shop No 28, Gyandeep Society, Sector 3 & 4 Market, Sagar Vihar Road, Near BSNL Telegraph Office, Vashi , Navi Mumbai – 400703
Vashi
Mobile Master
Shop 1, C Block, Shri Samadhan Apt, Kala Hanuman Mandir Rd, Virar ( E)
Virar
MAX COM
Shop no.-19, Sarovardarsan Tower,Opp. TMC Office, Pachpakhadi, Thane (w)-400 602.
THANE
M B CARE
53, 54 Gokul Shopping Center, S. V. road, BORIWALI(W), Mumbai- 400092
BORIVALI
Shree Mahima Mobiles & Gifts
Shop No 21, Pragati Shopping Centre, Daftary Road, Malad ( E), Mumbai – 400 097
MALAD
Parth Digital Solutions
Shop No 2, Hari Nivas Building, L J Road, Shivaji Park, Dadar, Mumbai – 400025
DADAR
RENUKA COMPUTER
Block no. G2B, Nilkamal chember,Gokul Galli, Opp. Lokmat Office, Chandrapur – 442401
CHANDRAPUR
NILAWAR ELECTRONICS SALES & SERVICE
1st Floor, Suyash Complex, Jayhind Chowk, YAVATMAL – 445001
YAVATMAL
THE CELL CARE HUB
Shop No. 6, Vtthal Charni, Near BIG Bazar, College Road, NASIK – 422005
NASIK
MAHALAXMI ELECTRONICS
Shop No. 14, Bhimsingh Market, Station Raod, JALGAON – 425001
JALGAON
VIDHARBHA MOBILE SHOPEE
SHOP NO. 12, Opp. AKOLA URBUN CO-OP BANK(MAIN BRANCH), OLD COTTON MARKET, AKOLA – 444001
AKOLA
KRISHNA COMPUTERS & MOBILE
SHOP NO-180, COMPLEX NO-112, NEW GANDHI MARKET, LATUR – 413512
LATUR
S.R. MOBILE SHOPEE
Diamond Complex,Opp.Suny Corner,Paithan Gate,Aurngabad -431001
AURANGABAD
MOBILE PLAZA
Girl's Colldge Road, GONDIA – 441601
GONDIA
MOBILE WORLD
Avantika Apartment, Near Tar Office, Subhash road, Uma Talkies Corner, Laxmipuri, Kolhapur -416004
KOLHAPUR
SHREE MOBILE SHOPEE
119, Shaniwar Peth, KARAD Dist- Satara-415110
KARAD
TIRUPATI MOBILE CARE
Opp. Ajmera Decoration, HVPM Road,Gandhi Chowk, Amravati-444605
AMRAVATI
MOBILE CARE CENTRE
Shop No.67, MR Trade Centre, Sector No.3, Wadia Park, AHMEDNAGAR – 414001
AHMEDNAGAR
LINKING ROADS
Shop No. 5, Amina Apartments, Dr. Gama Pinto Road, PANJIM – 403001
PANJIM
MOBILE DOT STATION
Shop No. 3,Nikhil Heights, Below Axis Bank,Kalamandir,NANDED – 431 601
NANDED
E-COMMUNICATIONS
D-Wing, Shop no.6, Prem Park Commercial Complex, Masulkar Colony, PIMPRI, Pune – 411018
PIMPRI
UNIVERSAL SOLUTIONS
Shop No.03, Akshay Chember, Kelkar Road, Near baba Bhide Bridge, Behind LG Service Center, Narayan Peth, PUNE – 411030
PUNE
SAMARTH MOBILE CARE
Shop No.L.G.-5, Presidency Business House, Opp S.T.Stand, RATNAGIRI – 415 612
RATNAGIRI
SATYAM MOBILE CARE
106 A, Goldfinch Peth, Darby Collection, Navi Peth, SOLAPUR – 413 001
SOLAPUR
JAGDAMBA COMMUNICATION
Shop No.1, Kunal Plaza, State bank road, MIRAJ – 416 410
MIRAJ
FIZA MOBILE
Rajkala Talkies Road, Opp. Bank Of Maharashtra, WARDHA – 442001
WARDHA
AYUSHI SERVICES
First floor,Konark Appartment,In Frontof Purti Super Bazar, Dantoli, NAGPUR – 440012
NAGPUR
ASHISH COMPUTER
MSEB Colony, Rajiv Gandhi Square, BHANDARA – 441 904.
BHANDARA
New N.K.MOBILE
Near Lakshmi Talkies, Hinganghat, Dist. Wardha -442301
Hinganghat
SMS Mobile Shoppee
B-1 Wing,Shop No. G-10,B.R.Jindal Super Mkt,M.G.Road,Jalna – 431203
JALNA
Gurunanak Mobile & Elec.
7,Balaji Complex,Patni Chowk,Washim – 444505
WASHIM
KSP SERVICES
1170,E Ward, Shop No. 4 & 5,Shiv Shakti Terraces, Takala Road, Kolhapur -416 008
KOLHAPUR
POOJA ELECTRICALS
Bhuravav Char rasta, Lunawada Road, Nr.Telephone Exchange, GODHRA – 389001.
GODHRA
SATELITE ELECTRONICS
9, Jay Complex, Nagar Chakla, Bhuj-Kutchh- 370001
BHUJ
MOBI CARE
210, Madhav Complex, PN Marg, JAMNAGAR – 361005
JAMNAGAR
KRISHNA SERVICES
Shivaji Chowk, Beside New Post office, KODINAR, Dist.JUNAGADH
KODINAR
SKYLINE TELECOM
25, Ground Floor, Hotel Indraprastha Complex, S. T. Cross Road, Porbandar 360575
PORBANDAR
GSM MOBILE MART
B/9, Amba Arcade, M. G. Road, JUNAGADH – 362001
JUNAGADH
LOOK & LIKE
Vikram Nagar, shop No. 3-4, Opp. Ranujadham Soc., Bombay Market, Puna GAM Road, SURAT – 395006
SURAT
V N INFOSYS SERVICES PVT.LTD.
GF-10, "Silverline" Opp.BBC Tower, Sayajigunj, Vadodara. – 390019
VADODARA
C. R. MARKETING
A/54, SHAKTIDHARA DHARA SOCIETY, NR.DINESH CHAMBER, INDIA COLONY ROAD, BAPUNAGAR, AHMEDABAD – 380 024.
AHMEDABAD
MY MOBILE SHOPEE
Rypam Chowk, Ghogha Gate, BHAVNAGAR – 364001
BHAVNAGAR
DOCTOR MOBILE
234, Star Chambers, Harihar Chowk, Near Limda Chouk, Rajkot – 360001.
RAJKOT
PAWAN DEPARTMENT
Opp. DENA Bank, Rajmahal Road, MEHSANA – 384001
MEHSANA
A.M.COMMUNICATION
Pith Bazar, Above Chandan STD.PCO, Khambhat – 388620
KHAMBHAT
DEVAM SERVICES
FF-5, Vijay Building, Vijay Cross Road, Navrangpura, Ahmedabad -380009.
NEW AHM.CITY
REEM MOBILE CARE
Maimoon Nagar, Behind Saifi Nagar, Godhra Road, Dahod – 389151.
DAHOD
NEWTECH ELECTRONICS
13, Shalimar Mall, Near HDFC ATM, Bharuch – 392 001.
BHARUCH
M/s.Rudra Mobile
Outside Bharwadi Darwaja, Above Gohil Pan Centre, VIRAMGAM-382150.
VIRAMGAM
M/s.Mobile Store & Electronics
20-21-22 CHHIKNIWALA COMPLEX, OPP.JALARAM LODGE, ALKA ROAD, DHOLKA – 387810.
DHOLKA
M/s.Hitarth Mobile
Lalbazar, Dabhoi, Dist – Vadodara -391110.
DABHOI
M/s.Sarkar Mobile Repairing
Pushpak Complex, Opp. City Police Station, main bazar, New Deesa – 385535
DEESA
SHREE COMPUTERS
Kesar Plaza Complex , Hanuman Chowk, BALAGHAT – 481000
BALAGHAT
STAR MOBILE SERVICE
303,Prem Trade Center, 3rd floor Maharani Road, INDORE – 452007
INDORE
BANTI ENTERPRISES
Shop. no- 32, Jiji Bai complex, CHHINDWARA – 48000
CHHINDWARA
N P ELECTRONICS
1833, Wright town, behind Asstha medical ,opp. Kulkarni Computers, JABALPUR – 482002
JABALPUR
SHIV COMMUNICATIONS
Infront of ML Tailor, Chinkis ki goth, Laskar, GWALIOR – 474001
GWALIOR
MODERN TECH
shop no. 02, Pital Nagari Yaqub Manzil, Peer Gate, BHOPAL – 462001
BHOPAL
AGRAWAL INFOTECH
113-A/114, Subhash Marag Sahar Saray, RATLAM – 457001
RATLAM
SHAKTI MOBILES
Bhilsaiya Complex, Bakoli Chowk, DAMOHA – 470061
DAMOHA
SKYLINK MOBILE SERVICES
16,Opium Office Road, Nai Abadi, MANDSAUR – 458001
MANDDSOUR
NAJMI INFOTECH
74, Nijatpura,Koyla Phatak Road, UJJAIN – 456006
UJJAIN
Poojya Enterprises
UG -2, Radhe Krishna Complex, Zone 2, M P Nagar, Bhopal 462 016
BHOPAL
MOBILE JUNCTION
Jaystambh chowk, Near Central bank, GUNA – 473001
GUNA
Neeta Computers
Hanuman Mandir Gali ,5 civil lines sagar (M.p.)-470001
SAGAR
P C Planet
Pital Mill Chouraha, Sagar Road, Vidisha – 464 001
Vidisha
Future Tech
Aksha Market, Budhwara Bazar, Cinema Chowk, Khandwa – 450001.
Khandwa
mobile magic
opposite State bank of india tikamgad-472001
Tikamgad
Harihar Mobile
Chameli Chowk, Chotti Masjid, Dhamtari – 493773.
Dhamtari
Mobile Magic
Shop -72 Himalaya Complex , Supela , Bhilai – 490023
Bhilai
Ansh Mobile Communication
shop – EG 2 Rajiv Plaza ,Bilaspur ,Chhattisgarh – 495001
Bilaspur
Ashu Computer and Mobile
Bramh Road , Ambikapur , Chhattisgarh – 497001
Ambikapur
RASHI MOBILES
1st Floor, Sakina Mension, Opp. Millinum Plaza, Banstal raod, RAIPUR – 492001
RAIPUR
M/S. PROTON COMMUNICATION
119, UGF LAXMI BALKRISHNA SQUARE, STATION ROAD,HUBLI-580020, KARNATAKA
HUBLI
M/S. PRIYA ELECTRONICS
NO.: G-21, ASIAN COMPLEX, OPP. KARNATAKA RADIO HOUSE, HEAD POST OFFICE ROAD, CITY BUS STAND, GULBARGA, PIN NO: 585101, KARNATAKA
GULBARGA
M/S. SHWETA CELL POINT
B.L.D.E. ROAD, YALAMELI COMPLEX, SHOP NO: G 41-B, GROUND FLOOR, BIJAPUR, PIN NO: 586101, KARNATAKA
BIJAPUR
M/S. PATIL MOBILE & COMPUTER GALLERY
NO. 11-1-129, M.G. ROAD, RAICHUR, PIN NO.: 584101 KARNATAKA
RAICHUR
M/S. COSMIC TELECOM
NO. 7, CANTONMENT COMPLEX, KHANAPUR ROAD CAMP, BELGAUM, PIN NO: 590001 KARNATAKA
BELGAUM
M/S. HEGDE'S MOBILE WORLD
BBI / C-2, SHANKAR PLAZA, OPP. KITTEL COLLEGE, P.B.ROAD, DHARWAD, PIN NO.: 580 001, KARNATAKA
DHARWAD
M/S. BLUE WAVE COMMUNICATIONS
7TH MAIN, 7TH CROSS, PJ EXTN. DAVANGERE, PIN NO–570002, KARNATAKA
DAVANGERE
M/S. VISHWAS MOBILES & SERVICES
VASAVI MAHAL ROAD CROSS, CHITRADURGA, PIN NO.– 577 501, KARNATAKA
CHITRADURGA
M/S. GOKUL COMMUNICATION
FEDERAL BANK OPP., SUJATA COMPLEX, NEHRU ROAD, SHIMOGA, PIN NO.: 577201, KARNATAKA
SHIMOGA
M/S. SHREE ANVEER MOBILE CENTRE
BAGBAN COMPLEX, OPP. CITY BUS STAND, SB TEMPLE ROAD, SUPER MARKET, GULBARGA, PIN NO.: 585101, KARNATAKA
GULBARGA
M/S. CHANDRIKA ELECTRONICS
SHOP NO. 3, SLV TOWERS, PARVATHI NAGAR MAIN ROAD, OPP. HEROHONDA SHOWROOM, BELLARY, PIN NO. : 583102, KARNATAKA
BELLARY
M/S. C.S. ENTERPRISES
# 101 Anikethan Road " I " Block, Kuvempunagar, Mysore 570023., Karnataka
MYSORE
M/S. CELL-N-CARE
G-1, SHIVDAD APARTMENT, OPP. MALADEVI GROUND, MAIL ROAD, KARWAR, PIN NO. : 581301, KARNATAKA
KARWAR
M/S.Best Cell Technic's
HEBSUR BUILDING, NEAR TRIMURTHI LODGE, STATION ROAD, GADAG, PIN NO: 582101, KARNATAKA
GADAG
M/S.ZEAL INDIA DISTRIBUTORS
# 2, OPP. SHIFA PHARMA,CLOCK TOWER,M.B. ROAD,KOLAR, PIN NO.: 563101,KARNATAKA
KOLAR
M/S.SRI MAHAVEER ELECTRONICS
VEGETABLE MARKET, SHOP NO-10, NEAR GANAPATHI PENDAL, NH 206, ARSIKERE, DIST HASSAN–573103, KARNATAKA
ARSIKERE — HASSAN
M/S.VENUS COMPUTER SYSTEMS
3RD FLOOR, GHS CENTENARY BUILDING, GHS ROAD, MANGALORE, PIN NO — 575001, KARNATAKA
MANGALORE
M/S. MOBILE INDIA
B.H. COMPLEX, BESIDE CANARA BANK, SINDHANUR, DIST. RAICHUR, PIN — 584128, KARNATAKA
SINDHANUR
M/S. POORVI ENTERPRISES
BURLI COMPLEX, OPP. BASAVESHWAR MANGAL KARYALAYA, BAGALKOT – 587101, KARNATAKA
BAGALKOT
M/S. APPU TELECOM
OPP. KDCC BANK, C.P. BAZAR, SIRSI, PIN NO.: 581402, KARNATAKA
SIRSI
M/S. S. V. TECHNOLOGIES
NO. 651/B/17, 1ST MAIN, 'D' BLOCK, 2ND STAGE, RAJAJINAGAR, BANGALORE, PIN-560010
BANGALORE–RAJAJI NAGAR
M/S. SHRI SHIVSHAKTI MOBILE CARE
SHIVAJI CIRCLE, OPP. KALE BUILDING, MUDHOL, DIST: BAGALKOT, PIN NO.: 587313
MUDHOL
M/S. SRI SATHYA SAI LAXMI MOBILE CENTER
NEAR HANUMAN TEMPLE, MARKET, SHAHAPUR, DIST GULBARGA, PIN NO.: 585223, KARNATAKA
SHAHAPUR
ADHITHI TELECOM
OPP. PANCHAYATH COMPLEX, OLD MADRASS ROAD, AVALAHALLI, VIRGO NAGAR POST , BANGALORE – 560049.
BANGALORE
HI – TECH MOBILE
Near Akkamaha Devi College, Opp. ICICI Bank, New Bus stand Road, Bidar – 585401, Karnataka
Bidar
M/S. NAGASHREE COMMUNICATIONS
SHOP NO.-6, 1ST FLOOR, NARAHARI COMPLEX, KALSANKA, UDUPI, PIN NO: 576102, KARNATAKA
Udupi
M/S. NAVYA TELE SHOP
SS PURAM MAIN ROAD, OPP. DCC BANK, TUMKUR, PIN NO: 572102, KARNATAKA
Tumkur
M/S. BHARATH MOBILES
LATEEF COMPLEX, B.K. MAIN ROAD, KANAKPURA, PIN NO: 562117, KARNATAKA
KANAKPURA–BANGALORE
M/S. G.S. MOBILE SERVICE ACC
NEAR JAIN TEMPLE,MAIN BAZAR,PIN NO: 583 201,HOSPET,KARNATAKA,
HOSPET
Cell Park
No.52 & 53, Near ICICI Bank,South Masi Street, Madurai 625001
MADURAI
Harish Mobiles
No.25B, Thiruvoodal street,Thiruvannamalai – 606 601
THIRUVANNAMALAI
Gayathri Electronics
No.7/2, II Floor,Om Sakthi Complex,Mela Chintamani Road,Near Anna Silai,Trichy – 620 002
TRICHY
Vijeex Systems
No.25-C, Jeevarathinam Maaligai,Next to "Daily Thanthi",Arcot Road,Vellore – 632 004
VELLORE
R S Communicaations
Shop No.G-35, Kalyan Trade Centre,No.18, Wallers Road, Mount Road,Chennai – 600 002
CHENNAI – Mount Road
R S Communications
N0.146-F, Kodambakkam High Road,Mahalingapuram,Chennai – 600 034
CHENNAI – Kodambakkam
Mobi Care
N0.30, Ramakrishna Road,West Tambaram,Chennai – 600 045
TAMBARAM – CHENNAI
HALLO WORLD
No.3, A S Complex,Maduhuranthottam street,Kanchipuram, 631 501
KANCHIPURAM
SREE MOBILE
No.209/4, Iyyanar Complex,5 Roads,Salem – 636 004
SALEM
THE MOBILES
No.113 – 114, 100 Feet Road,Gandhipuram, Coimbatore – 641012
COIMBATORE
JAYAM COMMUNICATION
No.126/2, Perumal Koil Street,Bharathi Street Cutting, Pondicherry – 605 001
PONDICHERRY
DATA SOLUTIONS
No.12-A, II Floor,Moogambigai Complex,Agilmedu VI street,Erode – 630 401
ERODE
PHILIPS ENTERPRISES
No.5/98, Butt Road,Opp. Cant Marriage Hall,St.Thomas Mount,Chennai – 600 016
BUTT ROAD – CHENNAI
R K INFOTECH
No.320C, First Floor, A.K.S Complex,G.H Road, R.R.Sethupathy Nagar,Ramanathapuram – 623 501
RAMANATHAPURAM
NEW SAMRAT MOBILES
No.133, Nehruji Road,Opp. Municipal Office,Villupuram – 605 602
VILLUPURAM
M K S Mobiles
PWD Road, Chettikulam Junction, Nagercoil – 629002.
NAGERCOIL
LAKSHMI MOBILES
No.152, Madhan Shopping Complex,Rajaji Road, Old Dharapuram Road,Palani – 624601
PALANI
GSM Electronics
19, Lakshmi Vilas Street, Kumbakonam -612001
Kumbakonam
Sun Micro
702 A, Uppanakura Street, Coimbatore – 641001.
COIMBATORE
ICON TECHNOLOGIES
Priya Complex, 26/183,Naduvilangadi,Tirur – 676 101
TIRUR
MOBILE LAB
Al – Farhad Arcade,Saba School Cross Road, Puthiyara,Calicut – 673004
CALICUT
RASSI ENTERPRISES
Door No.40/8503 D7/11, I Floor,Island Castle, Opp.YMCA, Chitoor Road,Cochin – 682 035
ERNAKULAM
I-TECH
Kakkad Road,South Bazaar,Kannur – 670 002
KANNUR
K S COMMUNICATION
K.K Building, Opp. Pallikkunu Road,Kambalakkad,Wayanad – 673 121
WAYANAD
WEGA ELECTRONICS
No.15/689/01,Soutrabha, Kunnathurmed P.O, Palakkad – 678 013
PALAKKAD
PRINTER CARE
19/138/9, 2Nd Floor, AMK Complex, Poothhole, Kundil House, Kalathod P.O, Thrissur – 680 004
THRISSUR
CITY FONE
I Floor, Municipal Building,CHINNAKADA,Kollam – 691001
KOLLAM
E PLANET
I floor, City Centre, Bank Road, Kasaragod – 671121
KASARAGOD
Trivandrum Duty Paid Shop
Capital Tower, Opp Secratariate, Statuem Trivandrum, Kerala – 695001.
Kerala
SAI MOBILES
Shop no. 32,Gr floor,Hardy complex,,Opp. Charmas,M.G. Road,Near Paradise,Secundrabad–500003
SECUNDERABAD
NEW TELEMOBILE SERVICE POINT
3/1,1st floor,Arundal peth,Opp.Kiran Showroom,Kothmasu Plaza,Pin-522002
GUNTUR
SRI VINAYAKA ELECTRONICS
SRI VINAYAKA ELECTRONICS ,Shop No.5-9-164, Chapel Road,Opp Methodist Church , Nampally, Hyderabad – 500 001
HYDERABAD
SRI MANJUNATHA COMMUNICATIONS
PNR Complex, Opp PEN School, Akkayya palem, main road , Visakapatnam – 530016
VISAKAPATNAM
SRI CHAKRA MOBILE CARE CENTRE
Shop No.4, Shareef Complex, Near Prashanth Residency, Mahabubnagar – 409 002
MAHABUBNAGAR
ANU MOBILE GALLERY
Shop No. C7, I floor, Green Square Plaza, Opp Publi Garden, Hanamakonda, Warrangal – 506 001
WARRANGAL
VERMA MOBILES
Miriyala Palem Centre, Trunk Road, Ongole – 523 002
ONGOLE
KUSHAL MOBILES
Opp. Jagar Tailors, Narayan Reddy Market, Nirmal – 504106, Adilabad
ADILABAD
KARTHIK ENTERPRISE
D No – 40-5-5a, G3, Royal Arcade, Sweet Magic back side, Tikkle Road, Vijayawada – 520 010
VIJAYAWADA
DREAM Communications
Room no. 20,Suraj complex,Bala circle,Hindupur – 515201
HINDUPUR
SRI VIDYA ELECTRONICS AND COMMUNICATION
USMANPURA,SHOP NO. 4-1-66,GIRLS JUNIOR COLLEGE ROAD,KARIMNAGAR
KARIMNAGAR
SONY SERVICE ZONE
Opp to Nagabooshanam Hospital, Wyra Road, Khamam-507001
KHAMAM
MATRIX TECHNOLOGIES
Door no. 8-18-36,Kambam choutry street,Big mosque down,Rajmundry
RAJMUNDRY
SANGEETA MOBILES
40/21-82&83 Street Abdullakhan Estate,Opp.Zilla Parishad,Kurnool–518002(A.P)
KURNOOL
MISSED CALL
D.No.7-4-2, Suryamahal Junction,Srikakulam – 532 001
SRIKAKULAM
MAX MOBILES
Vishnu Complex, Palghat Center, Venkunaidupeta, Narsipatnam, Vishakapatnam District – 531 116
NARSIPATNAM
M/S City Cellular
Shop No. F-9,Mantripragada Mansion,Opp. Kanaka Durga temple,Santha Cheruvu,Cinema road,Kakinada–533001,Dist–East Godawari,A.P
KAKINADA
M/S Mayuri Communications and general
Door No. 19-1-191,Opp. Kanyeka parameswari temple,Main Road,Peddapuram–533437,East Godawari(A.P)
Peddapuram
M/S VARDHI MOBILE SOLUTIONS
SHOP NO. # 10-441,Subhash road ,Opp. Bank of baroda,Anantapur-515001,A.P
Anantapur
M/S VAMSI CELL POINT
Shop no. A-47,BALAJI COMPLEX,NANDYAL-518501,DIST-KURNOOL,A.P
Nandyal
M/S SRI SAI TULASI MOBILES
Opp. Venkata padma hospital ,Near three lamps,Vizianagaram—535002(A.P)
Vizianagaram
S V Technologies
D.No. 1/331, Maruthi Nagar,National Lodge Complex, Opp New A.PS> RTC. Bus stand In gate,Kadapa – 516001. AP
Kadapa
Bharath Cell Care
Chitoor Bus Stand,Madanapalle – a5170325., Dist : Chitoor . AP
Madanapalle
Swapna Communications
SHOP NO. 39,BHUPAL COMPLEX,PARK ROAD,KURNOOL-518001(A.P)
KURNOOL