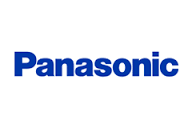 Panasonic company has enter into the Moblie, Smartphones and Tablets. Its provides manufacturing such as Plasma, LCD, CRT TV, Digital Still Camera, Digital Video Camera, Home Theatre Systems,  Mini and Micro Audio Component Systems, Car Audio, AV Accessories and more products. Domestic Appliances: Air Con, Washing Machine, Refrigerator Home Appliances: Vacuum Cleaner, Steam Iron, Standby light and more products. Its provides different models in mobiles such as Panasonic Eluga U,Panasonic Eluga S,Panasonic Eluga I,Panasonic Eluga A,Panasonic P51,Panasonic P81,Panasonic P61,Panasonic P11,Panasonic P41,Panasonic P31,Panasonic P55,Panasonic T31, Panasonic T9,Panasonic T40, Panasonic T41 and more.
Panasonic Toll Free Number:
1800-103-1333
Panasonic Customer Care Number:
044-4288-9200
1860-425-1860
Panasonic Customer Care Email-id:
Panasonic Head Office Address:
First Floor, ABW Tower, IFFCO Chowk,
Sector 25, Gurgaon (HR) – 122001,
Contact at: – 0124-4596600
Fax No.:- 0124-4596625.
Panasonic Registered Office Address:
No.: –  88, 6th Floor, " SPIC Building Annex"
Mount Road, Guindy, Chennai – 600032
Contact At:-  044-22301952 / 044-22304100
Fax No.:-  044-22301951
Panasonic Mobile Service Center Address In India:
Bihar: Address: In front of Circuit House, Pakri, Ara
Contact Person: Pawan Kumar Mishra
Phone: 06182-234372
Email-ID: [email protected]
Andhra Pradesh: Address: 13/100, D C M S Road, Kamalanagar, Anantapur
Contact Person: S C Sudhakar Reddy
Phone: 08554-235154
Email-ID: [email protected]
Assam: Address: 2nd Floor, Munni Market, Opp. ICICI Bank, G.S. Road,Bhanga Garh, Guwahati, Assam
Contact Person: ALKA
Email-ID: [email protected]
Delhi: Address: Shop No. 59, 2nd Floor, Neelam Flyover, Market NIT, Faridabad
Contact Person: Ajay Kumar
Phone: 0129-4003637
Email-ID: [email protected]
Vashist Electronic, B-74,Ground floor,
Lajpat Nager-2,New Delhi – 110024
Contact At:- 011 – 26280527
Versatile Care,
1592,Outram Lane, Opp. Sewa Kutir Bus Stop,
Nr. North Delhi University,Kingsway Camp,
New Delhi -110009.Contact At.:-011- 32214545/32214546
Gujarat: Address: 306-307, himalaya Mall, Drive in Road, Gurukul, Ahmedabad
Contact Person: Jigensh Shah
Phone: 079-40371500 / 9727388588
Email-ID: [email protected]
Goa: Address: Shop No. F-8, 1st Floor, Sadashiv Plaza Building, Opp. Jamia Masjid, Ponda, Goa
Contact Person: Ameet Kapileshwarkar
Phone: 0832-2316869
Email-ID: [email protected]
Ahemdabad: H.D Service,
2, Samudra Complex, Nr.Vallabha Dining Hall,
Jain Derasar Lane, Off. C G Road,
Navrangpura, Ahmadabad – 380009
Contact At: – 079 – 26442764 / 26442920 / 30022920
Cochin: Ocean Electronics,
41/1019, Shalom, Ground floor,
Veekshanam Road, Cochin – 682018
Contact At:- 0484 – 2365094 / 2373472 / 4023494
Jaipur: Raj Associates,2-A Panch Vatika, Hawa Sadak,
In front of Chambal Power House,
Civil Lines, Jaipur (Rajasthan) – 302015
Contact At: – 0141 – 2225600 / 2225400
Bangalore: Vee Vee Tek,
1/1,Ground floor, Radhakrishna Complex,
03-Ground Floor, Dr.Rajkumar Road,6th Block,
Rajajinagar,Bangalore – 560010
Contact At:- 080 – 23159322
Haryana: Address: 27th 1st floor,M.C market,behind nigar cinema,ambala cantt
Contact Person: Rajiv Gupta
Phone: 0171-4006229
Email-ID: [email protected]
Hyderabad: Comtel System & Service,G-2, Karnik Towers,
6-2-967,Khairatabad, Hyderabad (AP) – 500004
Contact At: – 040 – 23302610
Karnataka: Address: 1806/11, Near Navagraha Temple, Kelkar Bagh, Belgaum
Contact Person: Irfan Ahmed B Dalwai
Phone: 0831-4207007
Email-ID: [email protected]
Chennai: Bharani Electronics,
568,Anna Salai,Opp.(SUN TV)
Teynampet, Chennai – 600018
Contact At:- 044 – 24330344 / 32555565
R.N.Electronics,No.-106/A,T.H.Road,
New Washermenpet,Chennai – 600081
Contact At:- 044 – 43569491
No. – 167, Alwarpet Street, No.-157 T.T.K.Road,
Near Adyar Gate, Alwarpet, Chennai – 600018
Contact At: – 044 – 66598371
Kerala: Address: Sb5/139 Kakkad road, South bazaar,kannur-670002
Contact Person: C.M.SAJEEV
Phone: (0497)2761439 /0497 2765485
Email-ID: [email protected]
Maharashtra: Address: Adarsh Samrudhi Building, New Choupati Karanja, Ahmednagar
Contact Person: Atul E Joshi
Phone: 0241-2326267
Email-ID: [email protected]
Mumbai: Tharva Electronics
293/2327, M G Road, Opp. Veena Vadini Bungalow,
Near Dutt Mandir, Goregaon(West) Mumbai – 400090
contact At:- 022–64112244 / 28789636 /–09867693967
Punjab: Address: 202 Sunrise Plaza, Cooper Road near bakewel bakery (Amritsar)
Contact Person: Dinesh Meheswari
Phone: 9814181397/01832221237
Email-ID: [email protected]
New Tec Electronic,SCO 495-496,First Floor,
Sector-35C,Chandigarh (PB) – 160022
contact At:- 0172 – 5089961 / 5087861
Rajasthan: Address: Shop No. 29, Royal Complex, Station Road, Ajmer
Contact Person: Lokendra Singh
Phone: 0145-5100241 / 9667905786
Email-ID: [email protected]
UP East: Address: 1 S.C. Basu Road, Laxmi Niwas in front of Chameli Devi Dharamshala, 1st Floor
Contact Person: Harish Kumar Agrawal
Phone: 9335062777 / 0532-2401511
Email-ID: [email protected]
UP West: Address: Shop No. 2, Kailash Plaza, Shah Market, Agra
Contact Person: Deepak Agarwal
Phone: 0562-4013378 / 9823953378
Email-ID: [email protected]
West Bengal (Kolkata): Address: 232/A & B, 1st floor, S B Gorai Road, Asansol
Contact Person: Ashok Kumar Maitra
Phone: 0341-2280677
Email-ID: [email protected]
H RG Trading Company,D B 36, Sector – 1,
Nr.CA Island,Salt Lake City,Bidhan Nagar,
Kolkata–700064, Contact At:- 033- 40043223