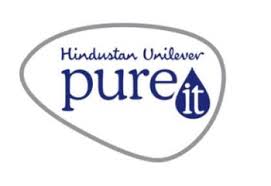 Pureit is Product of Hindustan Unilever Company. Pureit is RO Based Water Purifiers. Pureit Cleans Bacteria and Dissolved Hard Molecules from Raw Water of River. There are Wide Range of Products with RO, UV and UF Technology.
Hindustan Unilever Limited (HUL) is brands With over 35 brands spanning 20 distinct categories such as soap, detergent,shampoo, skin care, toothpast, deodorants, cosmetics, tea, coffee, packaged food, ice-cream, and water purifiers, Household brands such as Lux, Lifebuoy, Surf Excel, Rin, Wheel, Fair & Lovely, Ponds, Vaselline, Lakme, Dove, Clinic Plus, Sunsilk, Pepsodent,
Closeup, Axe, Brookbond, Bru, Knorr, kissan, Kwality Wall's and Pureit.
Pureit  Toll Free Number:
1860-210-1000
Pureit  Customer Care Number:
9223200200 (West & North)
9230500500 (East)
9243100100 (South)