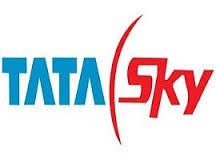 Tata Sky DTH (Direct -TO-Home) is one of the best Indian direct-broadcast satellite services provider. Tata Sky DTH has total number of 276 channels and expands 16 HD channels.It is founded in 04-July-2004 and head office is in Mumbai state of maharashtra.
Tata Sky DTH Toll Free Number : 18604256633, 18602086633, 18601206633 And 18605006633
Tata Sky DHT Toll Free Number : 18604256633 (For Only MTNL/BSNL).
Tata Sky DTH  Customer Care in City Wise
 Bangalore: 080 6000 6633
 Mumbai: 022 6000 6633
 Kolkata: 033 6000 6633
 Chennai: 044 6000 6633
 Delhi:  011 6000 6633
Tata Sky DTH Customer Care Number in India
Western India: 020-6600-6633
 Northern India: 0172-6600-6633
Southern & Eastern India: 040-6600-6633
Tata sky Customer Care Number: 60006633 (Add your city code before calling the number.)
Tata Sky DTH Customer Care Email-id: [email protected]
Tata Sky Head Office  Address
Tata Sky DHT Private  Ltd co.
#No. 3rd floor, C-1, Wadia International Centre,
Pandurang Budhkar Marg Road,Worli Street, 
Mumbai State,Pincode- 400025, India.
Tata Sky DTH Customer Care Number States Wise
| | |
| --- | --- |
| State | Contact No. |
| Andra pradesh | 040-6000 1771 |
| Bihar | 0612-600 0177 |
| Chhatisgarh | 771-600 0177 |
| DELHI | 0129-600 0177 |
| Gujarath | 079-6000 1771 |
| Goa | 832-600 0177 |
| Harayana | 0129-600 0177 |
| Himachal pradesh | 0177-600 0177 |
| Jharkhand | 651-6000 1771 |
| Karnataka | 080-6000 1771 |
| Kerala | 484-600 0177 |
| Madya pradesh | 0731-600 0177 |
| Maharashtra | 020-6000 1771 |
| Orissa | 0674-600 0177 |
| Punjab | 0172-600 0177 |
| Rajasthan | 141-600 0177 |
| Tamil Nadu | 044-6000 1771 |
| Uttar pradesh | 522-600 0177 |
| Uttarakhand | 135-600 0177 |
| West Bengal | 033-60001771 |