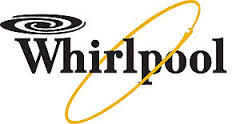 Whirlpool is a well known brand across the nation that offers best quality electronic products. It offers best quality refrigerators with advanced features under categories like French door bottom mount, multi door, double door and single door refrigerators. It includes intelligent temperature control, dual cycle air cooled system, fresh UV light, smooth LED and LCD control panel, Automatic Crisp ice maker and many more. Whirlpool advanced range of water purifiers like Whirlpool UTS RO, Classic 65, Purafresh Plus and many more.
Whirlpool Water Purifiers Toll Free Number:
1800-208-1800
1860-180-4558 (For BSNL/MTNL Users)
Whirlpool Water Purifiers Customer Care Number:
+91-124-4591-300
+91-124-4591-300
Whirlpool Water Purifiers Office Adress:
M/S Whirlpool Of India Ltd.
Whirlpool House
Plot No. 40, Sector 44,
Gurgaon – 122002
Haryana