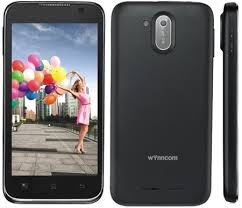 Wynncom is a manufacturer of smartphones and mobile phones and it is brand of Digital Devices Pvt. Ltd. Its prvides product like Smart phone, Tablet, Business Phone, Touch Screen, Value phone, QWERTY and Touch & Type. It provide different models in mobile phone such as Wynncom G51, Wynncom Grand, Wynncom G60Q, Wynncom Storm, Wynncom Flash F2, Wynncom W541, Wynncom Play 2, Wynncom G10, Wynncom Ace, Wynncom Flash F1 and many more. Wynncom mobile phones is now available on Flipkart.com, Snapdeal.com, Ebay.in, Amazon.in, Shopclues.com, Paytm.com and many more e-commerce site.
Wynncom Mobile Toll Free Number:
1800-102-9299
Wynncom Mobile Customer Care Number:
0124-4987400, Fax- 0124-4987499
Wynncom Mobile Head Office Address:
Wynncom Digital Devices Pvt. Ltd
Plot no. 221, Udyog Vihar, Phase-I
Gurgaon- 122 016.
Haryana, India.
Wynncom Service Center Address In India:
ACC NAME
ADDRESS
CITY
CONTACT PERSON
CONTACT NO
A R TECHNOLOGIES
132, CIVIL LINES PAKKA TALAB CHAURAHA, ETAWAH UP
ETAWAH
PANKAJ KAUSHIK
8006791510
ABC INFOTECH
15-A, P.H. PLAZA , 1ST FLOOR GUMANPURA , KOTA
KOTA
RAEES AHMED
9462489026
AGARWAL TELECOM
KOTHI NO-1,GROUND FLOOR NEHRU NAGAR,
AGRA
SHYAM
9319210348
AGARWAL TELECOM CENTER
NEAR OLD POST OFFICE, HASANPUR
HASANPUR
MR. MANEESH KUMAR AGARWAL
9837369661, 9837826247
AKIRA COMMUNICATIONS
SHOP NO:3&4,2ND FLOOR,VICTORY COMPLEX,CHOWRASTHA,WARANGAL
WARANGAL
A.DAMODAR
9014588470, 8703159389
AMAN MOBILE
LAXMI YANTRAKALA BHAWAM,NEAR JHANSI TIRAHA,A B ROAD ,SHIVPURI
SHIVPURI
MANISH
9926233835 , 07492-409462, 07492-401625
AS INFOCOM
CINEMA ROAD NEAR WATER TANK ,SIRHIND
SIRHIND
MR AMRIK
9888924585
BALAJI ENTERPRISES
NAI BAZAR NEAR SAHU KATRA MARKET,BASTI
BASTI
RAJAN AHUJA
9889854242, 9506100000
CHANDRIKA ELECTRONICS
SHOP NO 03.SLV TOWERS PARVATHI NAGAR MAIN ROAD.OPP:HERO HONDA SHOWROOM
BELLARY
MR. NARASIMHALU
9590588225
COMPUTERS CLINIC
18/78 A , COMPUTERS CLINIC OPP SITARA BIDI AGENCY  , NEAR PANKAJ MARKET , CHOONA MANDI  BU: DUAN -243601
BADAUN
RAJEEV RANJAN
8909172912, 8439128246, 058320220054
DAS TELECOM (KRISHNAGAR)
AMIN BAZAR (NEAR AMIN BAZAR BAROWARI)R.N. TAGORE ROAD, KRISHNAGAR, NADIA
KRISHNANAGAR
PARTHA SARATHI DAS
03472250096, 9002313830, 919476261100
DENMARK MOBILE
78 ,TEEN BATTI CHOURAHA, DEWAS, MP. 455001
DEWAS
ZUBER AHMED SHAIKH
9893330548
DEV TELECOM
PURA OPPOSITE INDIAN OVERSEAS BANK SHAMLI DISTT MUZAFFARNAGAR
SHAMLI
MANOJ AGARWAL
9219219210, 01398257287
DEVANSH ENTERPRISES
61, SARDAR CENTER, OPP. VASTRAPUR LAKE, ABOVE TGB, VASTRAPUR
AHMEDABAD
MR. SUNIL PATEL
9898868625
DEY TELECOM SERVICES
IIND FLOOR, RADHA VILLA,(OPP. KALICHARAN MARKET). A.P NAGAR, PO+PS, SONARPUR, KOLKATTA-150
KOLKATA
MANIK DEY
9831052123, 03324281345
DHANALAKSHMI COMMUNICATIONS
OPP S B M MAIN BRANCH, B H ROAD, SHIMOGA
SHIMOGA
ASHOKA B P
9036240030
DIVYA TELESERVICES
104-TAJ CHAMBER, 1ST FLOOR, STATION ROAD, NEAR SAVERA HOTEL, SURAT – 395003
SURAT
MR. RAHUL GAMIT
9825100374, 02612490109
G MULTIMEDIA
10, KAVIRAJ COMPLEX, LOVJI GALI, DHARMAPUR, DIST. VALSAD
VALSAD
MR. RAJESH GAUTAM
9925444485, 9825253262
GARG TELECOM SERVICE
GARG TELECOM SUBHASH MANDI,NEEMKATHANA
NEEM KA THANA
ASHOK GARG
7737153087
GAURI INFOCARE
13-14 VIKRAM ARCADE ,RAILWAY ROAD ALIGARH 202001 (UP)
ALIGARH
MR VINOD KUMAR BAGHEL
7520440495, 9690876945
GAYATRI MOBILE
NAYA BAZAR,GANJ BASODA
GANJ BASODA
VIKAS NEMA
9893406842, 9329571020 , 07594-222295
GSM SOLUTIONS
253, GANPATI PLAZA, KEM ROAD, BIKANER
BIKANER
MR. MANOJ/GAUTAM
0151-22304807,9414253097
GURJAS MOBILE HOUSE
DURGA MANDIR ROAD,, NEAR OLD NAGAR PALIKA, HANUMANGARH JUNCTION
HANUMANGARH
MR. GURCHARAN
01552-268273,9414528405
GURU MOBILE
SHOPP NO 4, PILLI KOTHI ROAD NEAR RAILWAY STATION,AMBALA CITY
AMBALA
SUSHILSHARMA
9996365999
HUJEFA ELECTRONICS
OPP TAIGORE PARK,KHARGON
KHARGON
HUJEFA BOHRA
9826335085, 07282-235085 , 9039352786
INDIA ELECTRONICS
77 BANK STREET OPP-SCOUT GUIDE SCHOOL,LAL KURTI MERRUT CANTT
MEERUT
MR SAEED KHAN
9997692165
INFRA COMPUTERS & MOBILE CENTER
NANDANI MARKET SALEMPUR, KACHARI ROAD, CHAPRA
CHAPRA
NESHAR AHMAD/SABIR/ARTAF
9308096907, 9334845275 , 9386311632, 9097554020
JAI LAXMI TELECOM
COURT ROAD,NEAR SKY CENTRE,RAI SINGH NAGAR
RAISINGHNAGAR
MR MANGAL SINGH/BEANT SINGH
9829950549,  9587058157
JAIN INFOTECH
JAIN INFOTECH,NEAR ICICI BANK,INFRONT OF RAILWAY STATION,MILL ROAD,ASHOK NAGAR
ASHOK NAGAR
MR GOVIND RAJAK/SUDEEP JAIN
9617822126
JAWAHAR MOBILES & SERVICES
JAWAHAR MOBILES & SERVICES VERNEKAT COMPLES,OPP-BUS STAND KOPPAL
KOPPAL
MR H ABHIJIT SINGH
9916819007
JITENDRA KUMAR SINGH
NEAR BANK OF BARODA PANNUGANJ ROAD ROBERTSGANJ SONEBHADRA
SONEBHADARA
JITENDRA KUMAR SINGH
9839941986, 05444224983
K D MOBILE ZONE
F.F 12,SHALIN COMPLEX,ABOVE FARKI ICE,NR.KRASHNABAG BUS STOP,MANINAGAR,AHMEDABAD.
AHMEDABAD
MR. PINKAL SEIJPAL
9998117755, 7940098069
K R SOLUTION
GURJAR COMPLEX,CHANDRA NAGAR,ORAI
ORAI
KAMLESH KUMAR SINGH
9838580090
KAILASH SHARMA MOBILE POINT
NEAR AMBEDKAR CHOWK, RAILWAY ROAD,BHADRA,DIST.HANUMANGARH
BHADRA
KAILASH SHARMA
9875058015
KAMAL MOBILES
KAMAL MOBILES, SHOP NO. 420, 3RD FLOOR, PADMAWATI PLAZA , COMMERCIAL COMPLEX, KUKATPALLY HOUSING BOARD, BESIDE KALA MANDIR, BACKSIDE MAIN BUS STOP 
HYDERABAD
MR. SUNIL KUMAR
9293121345, 9391117678
KHURANA ELECTRONICS-SONEPAT
KHURANA ELECTRONICS NEAR SEXSENA HOSPITAL VIVEKANAND CHOWK SONIPAT
SONIPAT
SUNIL
9812050001,  9253360049
KRISH ENTERPRISES
KACCHI SARAY ROAD,NEAR KANHAULI NAKA,MUZAFFARPUR(BIHAR)
MUZAFFARPUR
SUNILKUMAR
0621-3202179 , 9334491444,9334105240  
KUSHANK TELECOM
NR ALKA LODGE,NEHRU WARD,PIPAROYA
PIPARIYA
KUSHANK AGRWAL
9893216608
LAPTRON SERVICE CENTRE
3/8, GUMMAS DARGAH COMPLEX, OPP. BUS STAND, VCM STREET, TIRUPATTUR
TIRUPATTUR
MR MOINUDDIN
9894112517
LISBON COMMUNICATION
51,VARRUCHI MARG,FREEGANJ
UJJAIN
GAJENDRA
9425985444
LUCKY ENTERPRISES
LUCKY ENTERPRISES, CINEMA ROAD, NEAR CENTRAL BANK OF INDIA, OLD TATA DOCOMO SHOW ROOM ,HAJIPUR.
HAJIPUR
RAKESH KUMAR/ PAPOO
9234759820
M/S BEST COMMUNICATIONS
28-22-6 , 1ST FLOOR ,REHMAN STREET,ARUNDALPET,,ELURURAOD,BESIDE ZAMA TEA HOUSE ,VIJAYAWADA ,OPP.CANARA BANK ATM
VIJAYAWADA
ME.SADIQ
9704905555
M/S GEETA ENTERPRISES
9 KAMDHENU NARKET,1ST FLOOR,ANSARI ROAD,OPP-LIC
MUZAFFARNAGAR
MR ABHISHEK TYAGI
9045282810, 0131-2441768
M/S LAXMI GANPATHI TECHNOLOGIES
D.NO-8-10-100,R.S ROAD,OPP-RAILWAY SHOPPING COMPLEX,VIJAYANAGARAM-535003
VIJAYANAGARAM
MR. RAMANA
9392202777
M/S. VRUDDHI ENTERPRISES
H NO:-12-13-200,1ST FLOOR,BEHIND PAVANII ANASUYA TOWERS,ABOVE SBH BANK ATM, STREET NO:-1,TARANAKA, SECUNDRABAD
TARNAKA
MR.ROHIT
7207999799
M/S.LK MAX MOBILES
DR NO.- 43-18-19/A, 1ST FLOOR, OPP- ME SEVA, DONADAPARTHY, AKKAYYAPALEM MAIN ROAD, VISHKHAPATNAM- 530016
VISAKHAPATNAM
MR. S.VENKATA APPALA NAIDU
9505356688
MAA JANKI ENTERPRISES
NEAR NOKIA CARE MAIN BAZAR,ANPARA,SONEBHADARA
SONEBHADARA
GAUTAM KUMAR TIWARI
9874480130, 8960328040, 05446275122
MAHANDRU TELECOM
OFFICE NO 2,2ND FLOOR ,MONICA TOWER,NEAR MILAP CHOWK,JALANDHAR
JALANDHAR
MR ARPAN
0181-4630777
MAHARAJA AGENCIES
OLD BUS STAND , SHAHPURA , JAIPUR
SHAHPURA
ANSHUL AGARWAL
9950860000
MARUTI ELECTRONICS
NEAR DELHI SWEETS, BAZAAR NO-1, 
BHILWARA
OM PRAKASH KAUSHIK
9887403799,,01482-312113
MASSANGER CENTER
GANGA GOPAL COMPLEX, MUNICIPAL CHOWK, CHAPRA
CHAPRA
MR.SATISH KUMAR/ RAHUL
9097083355, 9835054800
MAYA COMMUNICATION
VERDHMAN CELLCOM, MAIN ROAD , IN FRONT OF DIGAMBER JAIN MANDIR, BALAGHAT
BALAGHAT
MR.NITESH JAIN
9302123300, 9752393912, 9300393912
MOBILE BAZAAR
MOBILE BAZAAR ,OPP. MORCHA MASJID ,NEAR VIJAY SALES,UDHNA DARWAJA ,SURAT.
SURAT
NAWAZ BHADELIYA
9925807786
MOBILE CARE
248 B C MANSION,ST PAUL CONVENT ROAD,P J EXTENSION,DEVANGERE-577002,KARNATAKA
DAVANGERE
MR. SURESH G S
9900616805
MOBILE CARE (MANDLA)
HOSPITAL COMPLEX SHOP NO 59 MANDLA 
MANDLA
MR. PRABAL BARNE
9893086399
MOBILE CLINIC (BIJNOR)
SHOP NO-8, BABA PLAZA MARKET, BIJNOR – 246701
BIJNOR
MR. RITESH KUMAR
8273504575
MOBILE DOCTOR
SILPOSAMITI PARA, JALPAIGURI
JALPAIGURI
MR. KOUSHIK SEN
9647700948, 9735969272, 9647700947
MOBILE JUNCTION
BEHIND GURUDWARA, LAXMI GANJ, GUNA
GUNA
MR. DHARAMVEER ARYA
9893079844, 9893263898, 07542-250207
MOBILE SELECTION
TAHA BAZAR, BALURGHAT, DAKSHIN DINAJPUR
BALURGHAT
SUBRATA DAS
9614411595, 03522259391
MOBILE SOLUTION
SHOP NO, 9,10 NEAR SANTOSHI MATA MADIR EYE HOSPITAL ROAD SITAPUR
SITAPUR
RAJIVE GUPTA
9415525612, 9984832111, 9125180444 , 05862-272122
MOBILE SOLUTIONS
MOBILE SOLUTION, MISHRA COMPLEX, BIKANER ROAD, SURAT GARH
SURAT GARH
NIKHIL KHUNGAR
9772515871
MOBITEL SERVICES
F – 27, BUSINESS CENTER, RUPAM CHOWK, BHAVNAGAR
BHAVNAGAR
MIHIRVARAJIA
9825453555, 2782517575
MORNING STAR ENTERPRISES
JYOTI CINE COMPLEX ,IIND FLOOR,ZONE-1,M.P. NAGAR BHOPAL
BHOPAL
MR SARANJEET SINGH
0755-4286978, 9179033523
MUNNA COMMUNICATION
PANDUMAL CHOWRAHA OPP-GOPAL DAS VALLABHDAS 
BURHANPUR
SHYAM PUNIWALA
9893406803
NARANG COMMUNICATION
NEAR AXIS BANK, NEW DHAN MANDI SANGARIA
SANGRIYA
NARESH KUMAR NARANG
9251024300,,01499-252067
NATIONAL COMMUNICATION
OPP. GOVT. GIRL SCHOOL, RAWATSAR
RAWATSAR
MR. OM PRAKASH SIROHIYA
9587220000
NATIONAL INSTITUTE OF MOBILE TECHNOLOGY
A/40, FIRST FLOOR, SHAKTIDHARA COMPLEX, NEAR DINESH CHAMBERS, INDIA COLONY CROSS ROAD, BAPUNAGAR, AHMEDABAD
AHMEDABAD
MR. DIPESH JARADI
8306140046, 9879053334
NETSOLTINSUKIA
T.D.A. CENTRAL PALAZA,1 ST FLOOR A.T.ROAD,TINSUKIA,ASSAM
TINSUKIA
MD.SHAKIL
9435035403
NEW EXPERT MOBILE & CENTER
PLOT NO-C/2, REGAL APPT. MORARAJI CIRCLE, GIDC, VAPI-396195
VAPI
TANVIR KATHWALA
8000511611
NEW HOLLYWOOD GAMES AND MOBILE
274,PIPLI BAZAR,NR ICICI ATM,DHAR
DHAR
MANISH
9826390526, 9009301444
NEW INFO WORLD
INFRONT OF VISHAL MISHTHAN BHANDAR,NEAR DR.SURESH CHANDRA,BALLIA(UP)
BALLIA
SURESH PRASAD
9936284910, 5498225172
NEWTECH COMPUTERS
NAGAR PALIKA COMPLEX,AGAR,MALWA DIST SHAJAPUR, M.P
AGAR
MS ARPIT GUPTA
9425034150
NEWTECH ELECTRONICS
NEWTECH ELECTRONICS, 13 / SHALIMAR MALL,
NEAR HDFC BANK ATM, STATION ROAD, BHARUCH-392001
BHARUCH
SANJAY AGARWAL
9429677778
NIROG ENTERPRISES
20 GOVT. HOSPITAL, COMPLEX ANAND GANJ MANDI, ALIRAJPUR ROAD, KUKSHI, DISTT. -DHAR
KUKSHI
DEVENDRA PATIDAAR
9993822079, 07297-232277
NISHANT MOBILE PALZA
INFRONT OF MARKANDSWER TEMPLE,STATION RD,MORENA
MORENA
KAPIL
9301365866, 8349646716
NITESH COMMUNICATIONS
16/1/2, 2ND FLOOR, R.R.STREET NELLORE ANDHRA PRADESH
NELLORE
BALAJI CHOWDRY
9399999909, 9391998333
NITIN POINT
NEAR ARO AMETHI,UP-227405
AMETHI
NITIN AGARWAL
9838450436
NIVA ELECTRONICS
R N ROAD,K.J SUPER MARKET,BASIRHUT,

NORTH-24,PARGANAS-743411

BASIRHUT
JOYDIP DEBNATH
9932337744, 9732826434
NOBLE MOBILE CENTRE
RAM KRISHAN GANJ, NEAR JAIN MANDIR 
KHANDWA
ABBAS
9098475286, 9826552272
OM SAI GAYATRI ENTERPRISES
28-28-10,OPP POLICE QUARTERS,NR AZAD CHOWK,JAAMPETA,RAJAHMUNDRY
RAJAHMUNDRY
NAGARAJU
9032212702, 8836542555
OM SAI TELECOM
SHOP NO-139 B-WING G FLOOR SEC-17 VASHI PLAZA VASHI NAVI- MUMBAI
VASHI
KUMAR GOWDA
9769618785
OMAPS TECHNOLOGY
1ST FLOOR,HANUMAN COMPLEX,TIKARE ROAD, DHARWAD-580001
DHARWAD
MR. HARISH R KAMAT
9611520999
OMEGA NETSYS PVT LTD.
J-2, HIMMAT NAGAR, GOPALPURA MOD, TONK ROAD, JAIPUR
JAIPUR
MR. SUBHASH CHANDRA OJHA
0141-2707599, 9829012535
OMKAR SERVICES
C S C 02-SHOP NO 04-DDA MARKEET, SEC 01, (NEAR MOTHER DEARY BOOTH), ROHINI DELHI 110085
DELHI
LALITA TYAGI
9310126767
ORISSA ENTERPRISES
ORISSA ENTERPRISES CITY HIGH SCHOOL ROAD, HANUMAN BAZAR, INRONT OF NEW KIRAN RESTAURANT, PIN : 760001
BEHRAMPUR
K.ANAND RAO
9338899919, 06802251409, 9337764456
PALAK AGENCY
SHOP NO-9 / 10,  REDCROSS COMPLEX, GANDHI CHOK, HOSANGABAD
HOSANGABAD
MR. NEERAJ JAIN
9981310409, 7574254521
PARAMESHWARI MOBILE SERVICES
PARAMESHWARI MOBILE SERVICES,T.M.C. COMPLEX, AMBARKODLE ROAD,ANKOLA-581314
ANKOLA
PRASHANT SHAMBA NAIK
9900830797
PATHAK COMMUNICATION
NEAR-POLICE CHAUKI BAHJOI (BHIM NAGAR)
BHIM NAGAR
PURAN PATHAK
9557010095
PAVAN MOBILE CARE
DHANKWAD PANJARAPOLE ROAD
GODHRA
YOGEGH. L. BASRANI
9898493886
PERFECT ELECTRONICS
BOOTH NO:50,SECTOR 44-C,CHANDIGARH
CHANDIGARH
AVTARSINGH
9915102343
RAGHAVENDRA ENTERPRISES
KEDAR PLAZA, GROUND FLOOR, SHOP NO – G-10, OPP. LAXMI MATA THEATER, COEN ROAD, HUBLI -580020
HUBLI
SUBHASH INGALAGI
9845687414
RAGHUVANSHI INFOTECH
SHOP NO:- 2, GROUND FLOOR, KUNWAR VINOD MARKET, NEAR SWAGAT HOTEL – MUZAFFARNAGAR – U.P.(251001)
MUZAFFARNAGAR
YOGENDRA KUMAR
9319089997, 9219808497, 01312620193
RAHUL COMMUNICATION
SHANTI MARKET,BALUA TAL,MOTIHARI
MOTIHARI
SUNIL KUMAR
9204710500, 9204582339
RAJ COMMUNICATION
SHOP NO-4,R.K TOWER ,M.G ROAD,JEYPORE,KORAPUT,ORRISSA
KORAPUT
RAMCHANDRA DORA
8018380300
RAJDHANI TELECOM
KOTHI WAL NAGAR,NEAR POLICE CHOWKI,BUDH BAZAR,STATION ROAD,MORADABAD
MORADABAD
MR. SHAHNAWAZ WASI
9808292062, 0591-2310511
RANKA ELECTRONICS
111,  SHARDA MANDIR , STATION ROAD OPP. HDFC BANK
RATLAM
HEMANTRANKA
9827200085, 8827777769
RITE INFO SOLUTION
SHOP F, SWARNAPURI, OMALUR MAIN  ROAD,SALEM
SALEM
BALU
9791597565, 4272440921
ROSHNI ELECTRIC SERVICE
NAGAR PALIKA MARKET, NEAR BUS STAND MANDSAUR
MANDSAUR
MOHAMMAD RASHID
9826074176
S B COMMUNICATION
3 STATION ROAD, BERHAMPUR, MURSHIDABAD
MURSHIDABAD
SAURAV MANDAL
9733810397, 03482274151
S S AGENCIES
ROUJA RAILWAY CROSSING,SINGH KATRA-GHAZIPUR-233210
GHAZIPUR
MR SANJAY KUMAR JASWAL
9838818400
S.K COMMUNICATION
SUPER MARKET COMPLEX, PTAL BABU ROAD, BHAGALPUR
BHAGALPUR
KUNDAN KUMAR
9006611903, 9334250356
S.S. COMMUNICATIONS
#1-12-66, OPPOSITE PURUSHOTHAM LODGE, MILITARY ROAD, BHANUGUDU JUNCTION, KAKINADA
KAKINADA
MR. SATHI BABU
9390113135, 8846451491
SAI COMMUNICATION
OPP.NAGAR PALIKA,MAIN ROAD,FARIDPUR(BAREILLY)
FARIDPUR
SAKCHI AGARWAL
9837600551, 9808294409
SAI MOBILE MAKER
IN FRONT OF CIVIL COURT,SHOP NO-11,HARDA (M.P)
HARDA
MR. AMIT GAUR
9926347388
SAI MOBILES-SECUNDERABAD
SHOP NO-32,GROUND FLOOR,HARDY COMPLEX,OPPOSITE-CHARAMAS,M.G ROAD,SECUNDERABAD,HYDERABAD
SECUNDERABAD
RAJU JOGI
9703707328, 4065245556
SANHITA ELECTRONICS
KAMARTHUBA,NEAR AMRA SABAI CLUB,HABRA, NORTH 24 PARGANAS
HABRA
MR. GOURANGA DEBNATH
9002004624, 9333075595
SANJAY MOBILE REPAIRING
B-BLOCK,SHILPI PLAZA,IN FRONT OF UBI,REWA
REWA
FIROZ KHAN
9179960000
SATGURU INFOTECH & CONSULTANCY
"M/S SATGURU INFOTECH & CONSULTANCY
, OPP. GUPTA AGENCIES
FIRST FLOOR, REGENCY TOWER,

SHIVAJI MARG, NEAR BENGALI CLUB, LUCKNOW – 226018

UTTAR PRADESH"

LUCKNOW
MR. MANISH GUPTA
9307202440, 0522-4067855
SATYAM INFOTECH
F-7, GANESH CHAMBERS, CIVIL CIRCLE, S.T. ROAD,
HIMMATNAGAR
KALPESHCHAWDHERY
9909286702, 9723927976
SHAKTI MOBILE
SHOP NO-B\44, SILVER POINT ZAKALI TALAV, BORSAD-388540
BORSAD
ARUNSHINH SOLANKI
9879136686
SHAMA TECHNOSERVICES
1ST FLOOR, RADHA  COMPLEX, UDUPI MANIPAL MAIN ROAD,KADIYAALI,KUNJEBETTU(POST), UDUPI
UDUPI
PRATAP KUMAR.M.D
9480594979
SHANKAR MOBILES
SHOP NO.1,UPSTAIRS,VYSYA HOSTEL BUILDING,RAJU ROAD,ANANTAPUR
ANANTHAPUR
N.ARCHANA SHANKAR
9949904189
SHIPRA ELECTRICAL & APPLIANCES
SHOP NO:6RD PLAZA NEAR VADIK VIDHYA MANDIR CIRCULAR ROAD,HARDOI
HARDOI
GAURAV GUPTA
9838908332, 9415089541
SHIV ENTERPRISES
OPPOSITE MATRUCHAYA, JINTAN ROAD, OPP. HDFC BANK STREET, SURENDRANAGAR
SURENDERNAGAR
YUVARAJ SINGH PARMAR
9904400004
SHIV MOHAN TELECOM CENTRE
MANDI JAWAHAR HANG JALESAR, ETAH
JALESAR
NARENDER VARSHNEY
9359816403, 9548787392
SHIVA INFOSYS
HOUSE NO-229, TEL TANKI ROAD, MOHANGANJ, SHAHJAHANPUR
SHAHJAHANPUR
MR AMIT SRIVASTAVA
9358554517
SHIVAM CARE CENTER
KHALIFA MARKET, NALA ROAD, KHAGARIA
KHAGARIA
MR. AMIT KUMAR
9934609274, 9308530175
SHIVAM FONEX
MARKET TODAY, KACHAHARI CHOWK,BEGUSARAI
BEGUSARAI
AMIT KUMAR/ BIJAY
9934609274, 9308530175, 9308016505
SHREE UMIYA TELECOM
JAMEHAK ROAD,OPP- MAHESH CHA, MEHSANA
MEHSANA
MR PATEL DHARMENDRA
9099255939, 9714882842
SHREE VINAYAK MOBILE SALES & SERVICE
1-MEHA COMPLEX, SHIVAJI CHAWK, VIJALPORE, NAVSARI
NAVSARI
MR. NILESHBHAI GUPTA
9727001300
SHRI AMMAN ENTERPRISES
NO.2/6,AATRANGARAI ST,UMA COMPLEX,PUDUPALAYAM ROAD,CUDDALORE
CUDDALORE
B.ANANDAN
9597711666, 04142-222331 , 9626173331
SHRI BALAJI ENTERPRISES
LB COMPLEX,116 CIVIL LINES BAREILLY
BAREILLY
NAGENDRA SINGH
9808679267, 9808291039
SHRI KRISHNA MOBILE
NEAR ZULELAL MANDIR, MADHAV GUNJ, LASKAR, GWALIOR
GWALIOR
MR. SANJAY AGARWAL
9329031331, 9329544333, 0751-4029750
SHWETA CELL POINT
B.L.D.E, ROAD,YALMELI COMPLEX, SHOP NO. G-45,GROUND FLOOR, BIJAPUR
BIJAPUR
GOPAL
9739226393
SMART SERVICES
ADDRESS – UG -2 , SUNEJA TOWER-LL,DISTRICT CENTER , JANAKPURI NEW DELHI – 110058.PH 01125523237
DELHI
HIMANSHU YADAV
9871266817,  01125523237
SMEET ELECTRONICS
NARSANG SOCIETY, NEAR GITA PAN, RAVAPAR ROAD, MORBI – 363641
MORBI
MR. HASUBHAI PATEL
9913630708, 02822-221319
SOLUTION POINT (BURDWAN)
31, N BASU ROAD NEAR VIVEKANAND STATUE CROSSING, BURDWAN
BURDWAN
INDRAJIT DEY
9832177028,9434014788, 0342-2569596
SONI TELECOM
SHOP NO. 54, 1ST FLOOR, NEELAM CHOWK, NIT, FARIDABAD
FARIDABAD
VINOD KUMAR
9999670909, 0129-4034909
SONU & COMPANY
NAYA BAZAR, PALWAN KA KATLA,GANGAPUR CITY 322201
GANGAPUR
MR.SONU
9982682834
SONU COMMUNICATION
SUKHNATH ROAD, NEAR JIRASHAPIR DARGA, UPLETA
UPLETA
SAJID FULARA
9898283233
SRI KARTHIK ENTERPRISES
G1, SRAVANTHI ENCLAVE, NEXT: NOKIA CENTRE, 2/4, BRODIPET, GUNTUR
GUNTUR
KARTHIK
9393938383
SRI VENKATESWARA INFOTECH
D.NO.7-14(3)-9,OPP.:PEPSI GODOWN,NEWCOLONY,SRIKAKULAM
SRIKAKULAM
MR. PRAVEEN
9515157777, 08947-329585, 9959109777
SRI VISHNU AGENCIES
29,F SEENU COMPLAX, NEAR AV THEATAR, ANNADURAI ROAD, DHARMAPURI-1
DHARMAPURI
M.NAGARAJ
9994674775, 9865802228
SRK MICRO MOBILE (MADURAI)
56/214, RAJAN COMPLEX, TAMIL SANGAM ROAD, MADURAI
MADURAI
MR. P. SENTHIL
9865045908
SUBHAM WATCH PALACE
SUBHAM WATCH PALACE, SAGAR MARKET SABZI MANDI, DEORIA
DEORIA
MR. KRISHNA MURARI VISHWAKARMA
9044283261, 9450827474, 05568220444
SUMIT ELECTROSTATE
NAZIBAD ROAD,NEAR CANERA BANK KOTDWAR
KOTDWAR
SUMIT BHATIA
9837593555, 01382228408
SUPER MOBILE GALLARY
68,M.G ROAD,NAGDA, DIST UIJJAIN
NAGDA
ANKITA KOTHARI
9302752121
SUPREME PARADISE
SUPREME PARADISE 42 – F BYE PASS ROAD NEAR ANNAND HOTEL DHARAMPURI – 636701 TAMILNADU
DHARMAPURI
K MANIKANDAN
9894944113
SWASTIK INFOCOM
BADURIA,NEAR-ANANDLOK HOSPITAL,NORTH-24 PARGANAS-743401
BADURIA
MR SRIPARNA GUPTA
8293904900
TANU SALES
SHOP NO-7,SUPER MKT, BEENA
BINA
DEEPAK WADHWANI
9893327217, 7509116210
TECHNIC'S ELECTRONICS
2552, 4TH CROSS, KALIDASA ROAD, V V MOHHALLA, MYSORE
MYSORE
JAYPRAKASH
9036270092, 9886753515, 9886411334
TECHNO CARE
1-2, MAHAVEER COMPLEX, OPP. VIPIN MEDICAL STORE, MANDIR WALI GALI, BEGUM BAGH, BEGUM BRIDGE ROAD
MEERUT
PUSHIPENDER/ SANJEEV ARORA
9319089996, 9219305555, 01214005714
THE MOBILE SOLUTION
NORTH GHOSH PARA, HOWRAH
BALLY
SRIMANTA SAMANTA
9804161065, 03326716873
TIRUPATI ENTERPRISES
POOJA COMPLEX OPP CIVIL COURT, COURT ROAD SAHARANPUR
SAHARANPUR
SONU TYAGI/ MANU TYAGI
9258000500, 9917505012, 9837134567
TRIVENI CELLULAR
04, PANCHVATI SHOPPING CENTER SCHEME NO 7, NEAR SMD CIRCLE, ALWAR
ALWAR
MR. SHARAD SHARMA
0144-2704270, 7737077000
TULSI SOFTRONICS
SHOP NO-83, 1ST FLOOR, GULSHAN TOWER, NEAR RELIANCE BIG CINEMAS, JAISTAMBH, AMRAVATI-444601
AMRAVATI
VAIBHAV MANDALE
9850281719, 9970196650, 0721-2566191
UJJWAL TELECOM
2 OMKAR ROAD BEHIND GPO CHUKUWALA DEHRADUN
DEHRADUN
ROSHAN GAIROLA
9627262626,  0135-2711915, 8057913144
UNIQUE MOBILE ZONE
SHOP NO:3,JAISWAL COMPOUND,NAVJEEVAN VIHAR,VINDHYANAGAR
SINGRAULI
MR. SANDEEP JAISWAL
9753181818
VN INFO SERVICES
GF-06, SILVER LINE COMPLEX, OPP. BBC TOWER,
SAYAJIGUNJ,
BARODA
NARESHASNANI
9227171700, 02656530660, 02656620810
VRINDAA ELECTRONICS-NIZAMABAD
2-7-45, LAXMI BAI CHAMBER, JAWAHAR ROAD, NIZAMABAD
NIZAMABAD
RAJ KUMAR
9848237816