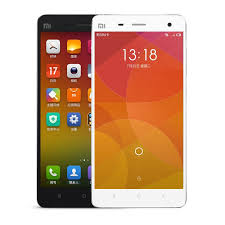 Xiaomi (MI) is china-based electronic company and manufacturer of smartphones, mobile phones and MI Power Banks. Its provide different models in mobile phone such as Xiaomi Redmi Note 2 Prime, Xiaomi Redmi 2 Prime, Xiaomi Mi 4i, Xiaomi Redmi 2, Xiaomi Redmi Note 4G, Xiaomi Mi4, Xiaomi Mi4i (32GB), Xiaomi Mi4 (64GB), Xiaomi Mi3 (16GB), Xiaomi Redmi 1S, Xiaomi Redmi Note (3G),  Xiaomi MI-2, Xiaomi Mi3 (64GB), Xiaomi Mi-1s, Xiaomi Hongmi, Xiaomi MI-2s, Xiaomi MI-2a and many more. Xiaomi launched new smartphones like Xiaomi Mi Note, Xiaomi Mi Note Pro, Xiaomi Mi Edge, Xiaomi Redmi 2 Pro, Xiaomi Redmi Note 2, Xiaomi Mi5 and many more. Xiaomi best product is it's MI smartphone version MI2, Mi3 and Mi note. 
Xiaomi smartphones is available on Flipkart.com, Snapdeal.com, Ebay.in, Amazon.in, Shopclues.com, Paytm.com and many more e-commerce site.
Xiaomi provide best customer support for their product user/ customer. So any xiaomi user can contact on following number for asking and solving query by customer support. 
Xiaomi Mobile Toll Free Number:
1800-103-62886
Xiaomi Mobile Customer Care Email-id:
Xiaomi (MI) Service Center Address In India:
New Delhi: Delhi ESC (Mi exclusive service centers)
Address:944/11, Laxmi Complex, Nehru Road, Arjun Nagar Opp Defence Colony, New Delhi-110003
Hours of Operation : Monday to Saturday, 10:00-18:30
Service Center Phone Number : 011 41783336
Best Services
Address:Shop No.G1 & G2, Express Arcade, Plot No- H-10, Netaji Subhash Place, Pitampura, Delhi-110034, Delhi
Hours of Operation : Monday to Saturday, 10:00-18:30
Service Center Phone Number : 9311227080
Technocare Solutions Pvt.Ltd
Address:E-26, First Floor, Lajpat Nagar-110024, Delhi
Hours of Operation : Monday to Saturday, 10:00-18:30
Service Center Phone Number : 011 43058360
HCL TOUCH (West)
Address:Unit No. G-5 (II) A, Shop No. 5/126-127, Janak Place, Distt. Centre, Janak Puri, New Delhi – 110058
Hours of Operation : Monday to Saturday, 10:00-18:30
Service Center Phone Number : 011 25615338
HCL TOUCH (East)
Address:114, Vir Savarkar Block, Vikas Marg, Near Nirman Vihar Metro station, Pillar No. 58, ShakarPur, (Above Kaju wala), Delhi-110092
Hours of Operation : Monday to Saturday, 10:00-18:30
Chennai: AP Technologies
Address:Shop No.5 Ceebros Complex, Old No.45, New No.39, Montieth Road, Egmore, Chennai – 600008
Hours of Operation : Monday to Saturday, 10:00-18:30
Service Center Phone Number : 044 30565400
HCL TOUCH
Address:Ground Floor,Habeeb Towers, No.196 (Old No.756), Vasan Avenue, Anna Salai, Chennai, Tamilnadu – 600002
Hours of Operation : Monday to Saturday, 10:00-18:30
Service Center Phone Number : 044 43405896
Hyderabad: Hyderabad ESC (Mi exclusive service centers)
Address:Office No.10, 1st floor, Al Czar Plaza, Opp.City Centre Mall, Road no.1, Banjara Hills, Hyderabad 5000334
Hours of Operation : Monday to Saturday, 10:00-18:30
Service Center Phone Number : 8142300400 / 8142500400 /8142600400
Sri Sai Communications
Address:26/1-7-301, Ground Floor, Hardy Complex, M.G. Road, Secunderabad-500003, Andhra Pradesh
Hours of Operation : Monday to Saturday, 10:00-18:30
Service Center Phone Number : 9396665366 / 040 65895994
Sri Vinayaka Electronics
Address:5-8-344/1, D.B.Manohar Complex, Chirag Ali Lane, Abids, Hyderabad-500001, Andhra Pradesh
Hours of Operation : Monday to Saturday, 10:00-18:30
Service Center Phone Number : 040 64555533
HCL Service LTD
Address:HCL Touch, HCL Towers, Parking Area "SRI G KRUPA" Plot No:18, H NO:22, Dwarkadas Colony, Chikoti Gardens, Begumpet, Hyderabad-500016
Hours of Operation : Monday to Saturday, 10:00-18:30
Service Center Phone Number : 040 69997744 / 65441073
Pune: PC Support
Address:Shop No:32 and 33, Ashoka Mall, Opp Hotel Sun & Sand, Bund Garden Road, Pune – 411001
Hours of Operation : Monday to Saturday, 10:00-18:30
Service Center Phone Number : 9552589014 / 9822273185
HCL ASP
Address: 14, Shivaji Nagar, Near Hotel Pride, Behind LIC Building, Pune – 411005
Hours of Operation : Monday to Saturday, 10:00-18:30
Gurgaon: HCL TOUCH
Address:Shop No.2, Parshvanath Arcadia, Plot No. 739/1, MG Road, Sector-14, Gurgaon, Haryana-122001
Hours of Operation : Monday to Saturday, 10:00-18:30
Service Center Phone Number : 0124 4033608
Kolkata: HCL TOUCH
Address: 20H, Ground Floor, Park Street Road, Kolkata, West Bengal – 700016
Hours of Operation : Monday to Saturday, 10:00-18:30
Service Center Phone Number : 033 44026291
Wireless Communication
Address:55 Maniktala Main Road, Opp Bagmari Loknath Mandir, Kolkata-700054, West Bengal
Hours of Operation : Monday to Saturday, 10:00-18:30
Service Center Phone Number : 9903740552
Chandigarh: Vignesh Services
Address:Sco 189-190, Sector34A, Chandigarh – 160034, Haryana
Hours of Operation : Monday to Saturday, 10:00-18:30
Service Center Phone Number : 8284992933
Coimbatore: Vinayaka Communication
Address:49/62 A, 7th Street, Tata Bad, Gandhipuram, Coimbatore-641012, Tamilnadu
Hours of Operation : Monday to Saturday, 10:00-18:30
Service Center Phone Number : 0422 4374959
Jaipur: Ensure Support Services India Ltd
Address:F-46-B, Ramesh Marg, C-Scheme, Jaipur-302001, Rajasthan
Hours of Operation : Monday to Saturday, 10:00-18:30
Service Center Phone Number : 0141 3055706 / 704
Noida: Satyam Communication
Address:J-34, Basement, Sec-18, Noida-201301, Uttar Pradesh
Hours of Operation : Monday to Saturday, 10:00-18:30
Service Center Phone Number : 0120 4210142
Faridabad: HCL TOUCH
Address:Booth No.109, Sector-16 (Near ICICI Bank), Faridabad, Haryana – 121001
Hours of Operation : Monday to Saturday, 10:00-18:30
Service Center Phone Number : 0129 2220162
Patna: BM Trading
Address:B-5, KAUSHALYA ESTATE,BANDER BAGICHA, DAK BANGLOW ROAD,PATNA-800001, BIHAR
Hours of Operation : Monday to Saturday, 10:00-18:30
Service Center Phone Number : 0612-6500133
Kanpur: Aakarsh Electronics
Address:63/2(9), Shri Balaji Complex, The Mall, Kanpur, Near Globas Mega Mall, Kanpur – 208001
Hours of Operation : Monday to Saturday, 10:00-18:30
Service Center Phone Number : 9839060303
Agra: Media House
Address:32G/6 SANJAY PLACE OPP. LIC BUILDING,AGRA – 280002
Hours of Operation : Monday to Saturday, 10:00-18:30
Service Center Phone Number : 0562-2526464
Guwahati: Ensure Support Services India Limited
Address:Mitra Building Commercial, Ground Floor, Ashram Road, Ulubarichariali, Guwahati – 781007
Hours of Operation : Monday to Saturday, 10:00-18:30
Service Center Phone Number : 0361 2450611 / 612
Shillong: Sancellular concept
Address:QEL Arcade ,Laitumkhrah Main Road, Opp. Post Office, Laitumkhrah,Shillong, Meghalaya – 793003
Hours of Operation : Monday to Saturday, 10:00-18:30
Service Center Phone Number : 0364-2501554
Bangalore: Banglore ESC (Mi exclusive service centers)
Address:No.478, 80 FT Road, Behind Pizza Hut, Near BMTC Bus Stand, 6th Block Koramangala, Bangalore -560095
Hours of Operation : Monday to Saturday, 10:00-18:30
Service Center Phone Number : 080 40953754
Sri Sai Cells
Address:392/1, 1st floor, 13th Cross, Beside Mayanvar, Opp to Reliance Fresh, CMH Road Indiranagar 2nd stage, Bangalore – 560038
Hours of Operation : Monday to Saturday, 10:00-18:30
Service Center Phone Number : 080 40915119
Mumbai: Mumbai ESC (Mi exclusive service centers)
Address:TVS Electronics Ltd ,No 14,First Floor, Nr Nataraj Market ,Kothari Milestone Mall, 46 S.V. Road, Malad West, Mumbai 400064
Hours of Operation : Monday to Saturday, 10:00-18:30
Service Center Phone Number : 022-28895756
Prodcon Tech Service Pvt Ltd
Address:Shop No.3, Radhika Niwas, Andheri Kurla Rd. Andheri East, Mumbai-400069, Maharashtra
Hours of Operation : Monday to Saturday, 10:00-18:30
Service Center Phone Number : 022 26825071
New Tech Solution
Address:207, Vardhaman Market ,Opp Andhra Bank, Vashi, Navi Mumbai-400703, Maharashtra
Hours of Operation : Monday to Saturday, 10:00-18:30
Service Center Phone Number : 022 41231928